The Government says more than 90% of the £20.3bn used to bail-out Lloyds Banking Group at the height of the financial crisis has now been recouped.
The announcement was made as the body which manages the taxpayer's interest in financial institutions, UK Financial Investments (UKFI), said it had sold a further 1% stake in Lloyds – taking its total holding just below 5%.
It means just over £18.5bn has been returned to the Treasury, to pay off national debt, since UKFI started to sell off the 43% holding the-then Labour Government took in 2008 to rescue the lender.
Chancellor Philip Hammond said earlier this month, when another share sale was completed, that the Treasury remained "on track" to recover all the money spent on the bailout.
That exercise marked another milestone in the process when it was confirmed the Government was no longer the largest shareholder in the group.
The Treasury is aiming to offload the remaining stake of 4.99% in stages by the autumn. It still holds 73% of shares in Royal Bank of Scotland, which has faced greater hurdles in its recovery from the banking crisis.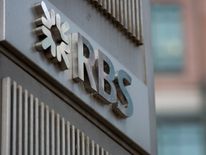 RBS remains dogged by legacy costs – recently announcing a further provision, of £3.1bn, for an expected settlement with the US Department of Justice.
Economic secretary to the Treasury, Simon Kirby, said: "Since our decision to sell the Government's stake in Lloyds we have recovered over 90% of the money taxpayers injected into the bank during the financial crisis.
"This represents real progress and I am delighted that we are on track to return Lloyds to private ownership."