Children from the age of four are expected to be taught about healthy relationships in the classroom, as the Government looks to overhaul the sex education curriculum to head off a swelling Conservative rebellion.
MPs expect Education Secretary Justine Greening to make sex and relationship education compulsory in all schools in England and Wales.
There has been a concerted campaign by backbench MPs – including former cabinet secretaries Maria Miller and Nicky Morgan – to better protect children in an internet age.
The Government is expected to publish a statement outlining its proposals for a new system for sex and relationship education from primary through to secondary school in a bid to see off a rebellion.
It is expected to make "age appropriate" sex and relationship education compulsory in all schools.
Up to 40 Conservative MPs were prepared to back an amendment to the children and social care bill calling on the Government to educate children about online relationships, the dangers of sexting and how to stop abusive behaviour.
Campaigners, charities, teaching unions, child protection officers and senior politicians have been calling on the Government to introduce compulsory sex education for well over a year.
They insist more must be done to help children navigate the digital world and the dangers of sexting, revenge pornography and online grooming.
The MPs who tabled the amendment – David Burrows and former women and equalities secretary Maria Miller – said the consequences of a failure to the teach children about sex and relationships caused "physical and emotional harm" for young people.
They warned teenagers were "developing a sense that sexual harassment and sexual violence are acceptable behaviours and learning social norms that are carried through to adult life".
Pressure to overhaul sex education provision in schools has been building since David Cameron was prime minister.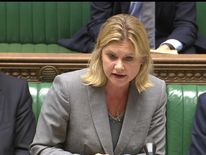 Nicky Morgan, the former education secretary, had been preparing to change the curriculum before she was sacked by Theresa May in last July's reshuffle.
She and others have been lobbying the new education secretary to make the changes ever since.
Sex education rules are a hotch-potch of ambiguous regulations.
Secondary schools that are funded by local authorities have an obligation to teach basic sex education, but this covers information about sexually transmitted diseases, conception and pregnancy.
Academies and free schools have no obligation.
All schools are currently not required to teach about the dangers of sexting, or online safety – despite a generation of teenagers being caught in a sexting epidemic.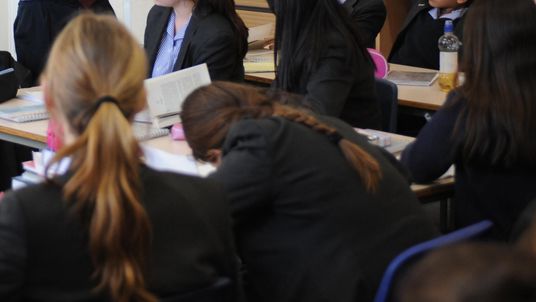 An investigation in the Times newspaper last year revealed that tens of thousands of schoolchildren had been caught sharing sexual imagery.
Children as young as 12 had sent topless pictures to their peers, while one in 10 pupils had 'sexted' a 'non-school adult', Freedom of Information data from 50 schools revealed.
A No 10 spokesman said: "The department will be saying more than this in due course. High quality relationship and sex education is an important part of preparing young people for adult life.
"The Education Secretary has been clear she is looking at options to make sure children have access to education in those subjects.
"Clearly, there is a threat online and that threat has grown and now is the right time to look at how we can ensure children can have the access they need to teaching about those subjects."