Dame Vera Lynn celebrated her 100th birthday with a trip down memory lane as pupils at her former primary school sang Happy Birthday and performed some of her songs.
A choir of 20 Year Five students at Brampton Park Primary School in Newham, east London, sang four songs on Skype for the Forces' Sweetheart.
They included her much-loved wartime songs We'll Meet Again and The White Cliffs of Dover, backed by an acoustic guitar.
Speaking from her home in Ditchling, East Sussex, she thanked the starstruck students and recalled her "very good memories" at the school.
Dame Vera, who turned 100 on Monday, was born in East Ham in east London and would have attended the school in the mid to late 1920s.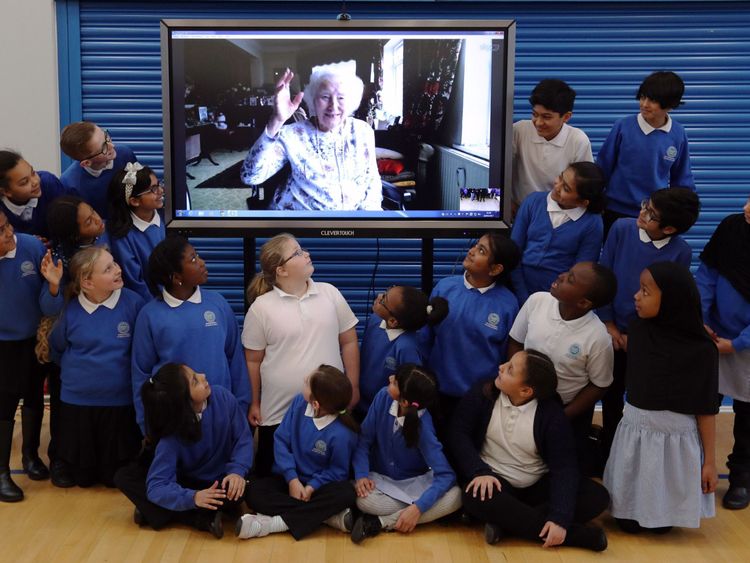 She told the students: "I have very happy memories of my days at Brampton Park school and I do hope that you're happy there now.
"Thank you once again for your wishes and I wish you all the best. Bye-bye for now and stay healthy and enjoy yourselves."
The centenarian praised the students for a "very well sung" medley and was virtually presented with a vanilla sponge cake shaped into the number 100.
Dame Vera started her big day on the Chris Evans Breakfast Show on Radio 2 when she told him: "When I look on my mantelpiece and see these cards wishing me a happy 100th birthday I can't believe it, but there you are, time marches on.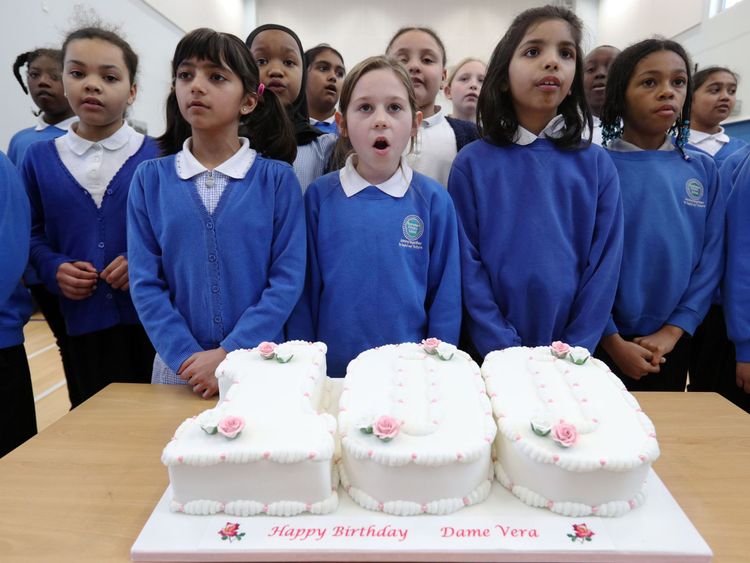 "And this is what I have got up there on my mantelpiece, to remind me of how old I am."
Dame Vera, who made her stage debut at the age of seven, was asked the secret of living to a good age.
She said: "Be active to your full capabilities, keep interested, read books, watch television and try and keep in touch with life and what people are doing, seeing and enjoying."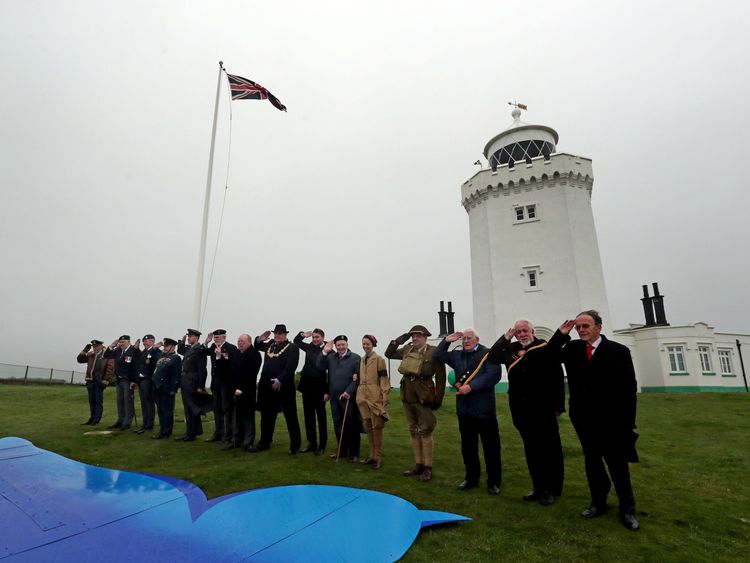 On her role of helping to boost the morale of troops, she said: "It was wonderful to be able to do something in those times," adding: "I'm glad it helped them to hold on to home."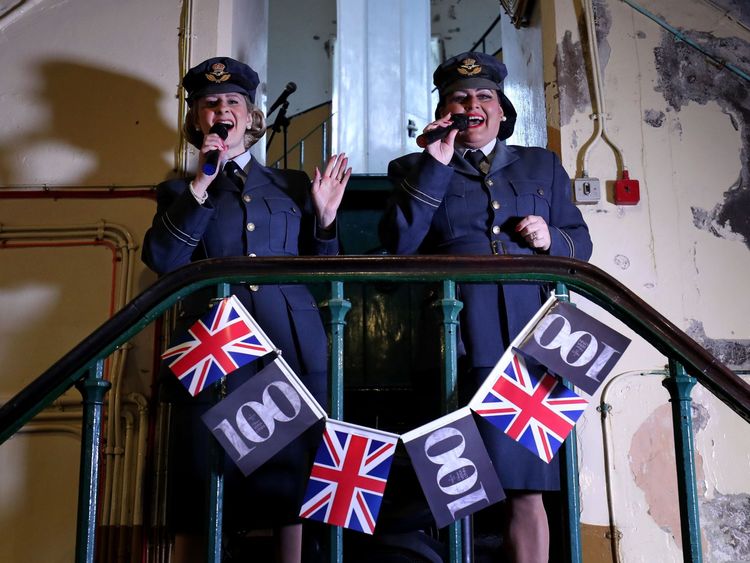 The white cliffs of Dover, which she sang about in the eponymous song, were lit up with a 350ft projection of the singer's face, along with the words "Happy Birthday Dame Vera Lynn" and "Celebrating 100 years of a national treasure".
A planned Spitfire flypast over the cliffs was not possible because of the weather.
But the 40mph winds did not deter veterans, re-enactors and the Singing Sweethearts serenading Dame Vera as they sang Happy Birthday.
Dame Vera marked her birthday with a family tea party and said in a statement: "I am truly overwhelmed by the wonderful messages, gifts and gestures that people have made to mark this milestone occasion with me.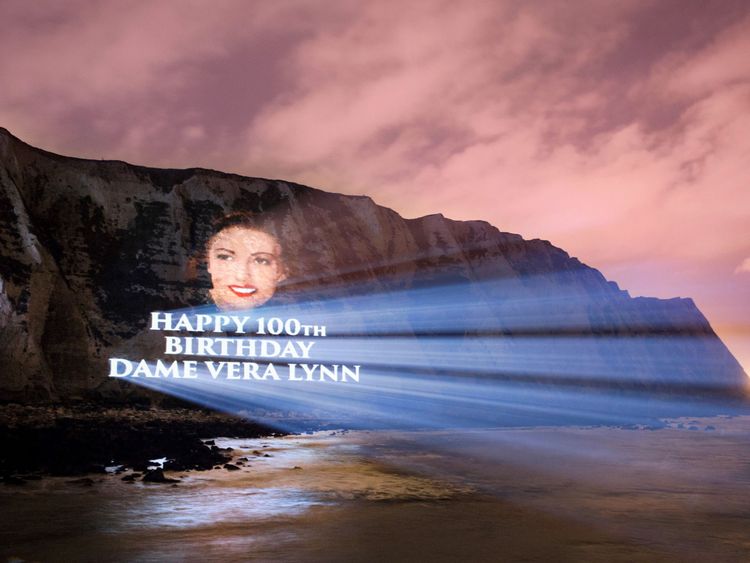 "I feel blessed to have reached 100, and I am humbled by everyone's kindness."
Her new album, Vera Lynn 100, which features re-orchestrated versions of her most beloved music alongside her original vocals, has just been released, making her the first centenarian to release an album.