Art lovers with a head for heights have the chance to be an arm's reach away from one of the greatest baroque ceilings in Britain.
The Painted Hall at the Old Royal Naval College in Greenwich is often referred to as the UK's Sistine Chapel.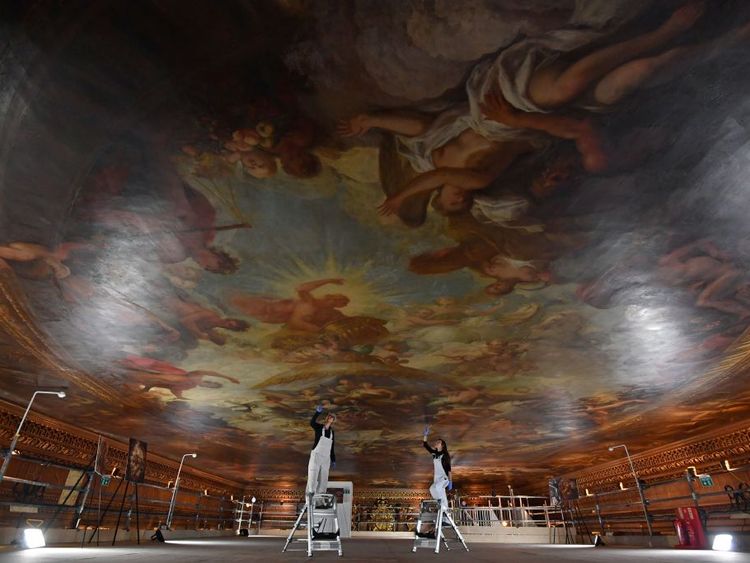 The public is now being allowed to climb almost 100ft up into the air to see up-close how it's being restored.
William Palin, director of conservation, says the scaffolding-scaling experience is "thrilling".
"You are within just a few feet of this incredible painted scheme but it's rather weird and disorientating because you're so close, so you get these amazing figures emerging from the shadows."
It is one of the lesser-known treasures of British architecture and art. The building was designed by Sir Christopher Wren in the early 18th century as the Royal Hospital for Seamen.
The ceiling was painted by James Thornhill who spent almost 20 years working on its 4,200 square metres of decoration.
The conservation project will cost around £8m and take two years. Partly funded by a Heritage Lottery grant and private charitable donations, removing decades of dirt is going to be a painstaking process for conservators.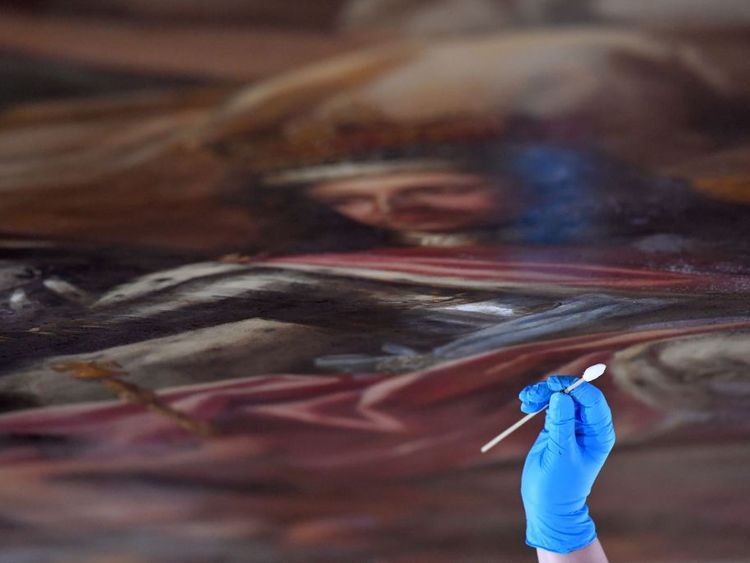 As well as wiping away candle smoke, sweat and air pollution, they've got to delicately repair flaking and cracking.
Lead conservator Stephen Paine says it's been over half a century since the ceiling has received any attention like this.
"It's 60 years of accumulated grime which has had a significant muting effect on the painting, so it looks flat and lacking in vibrancy. Of course what we're doing is to bring that punch and brilliance back to the painting."
The scaffolding tours provide a fascinating insight into the challenge it must have been to paint, as Mr Palin explains.
"Thornhill and his team would have been up on a deck like this when they painted these ceilings, so we're in his shoes in a sense."
:: Bookings for the tours are available on-site at the Old Royal Naval College and online.