Presenter Chris Packham says he has been cleared of assault after his case was thrown out by a magistrate in Malta.
He appeared in court on the island of Gozo on Thursday morning charged with two counts of assault.
The wildlife campaigner was making a documentary on illegal bird trapping on the islands when he claims he and his team were shoved and shouted at.
Packham said he had called police before Tuesday's incident after discovering a cage containing what he believed were protected species.
His agent said that later, while filming on a roadside, two men jumped out of a vehicle and started shouting and shoving the presenter and his team.
The police are said to have sided with the men before "manhandling" Packham and the team off the site.
Packham was then charged in relation to the incident.
The BBC Springwatch presenter tweeted on Tuesday: "Malta! You point out suspected criminals to the police … and you end up in court!"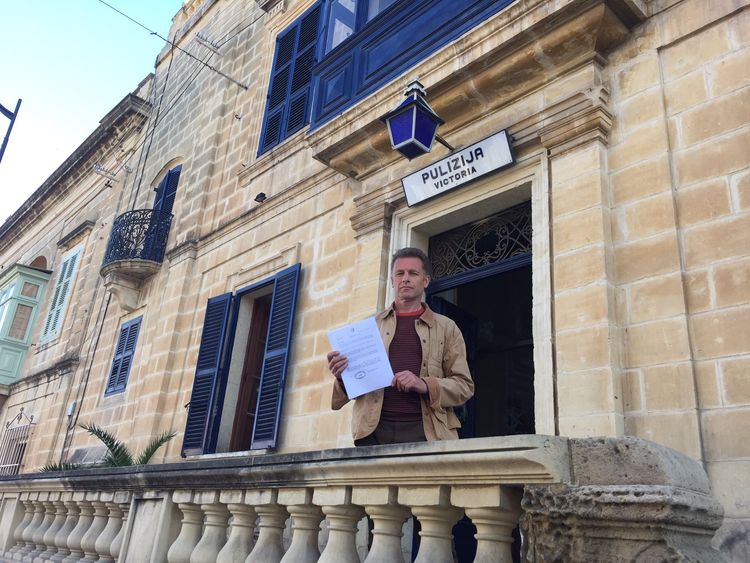 Speaking outside court today, Packham said: "It was obvious from the start that these charges were odd and peculiar, because I was the one that was being assaulted and jostled by a man and a police officer."
He added: "Obviously we've had to give up our time today for this, where we could be out looking for illegal activity and reporting it.
"It's time-wasting, money-wasting and intimidation."
He also tweeted: "NOT GUILTY! And wait until you see our evidence…"
Producer Ruth Peacey, who accompanied Packham to court, said the magistrate had dismissed the case out after viewing their video evidence.
"Our camera was running and we were able to prove to him that what Chris was saying was the truth and that he was not assaulting anybody and, in fact, perhaps, you could argue it was round the other way," said Ms Peacey.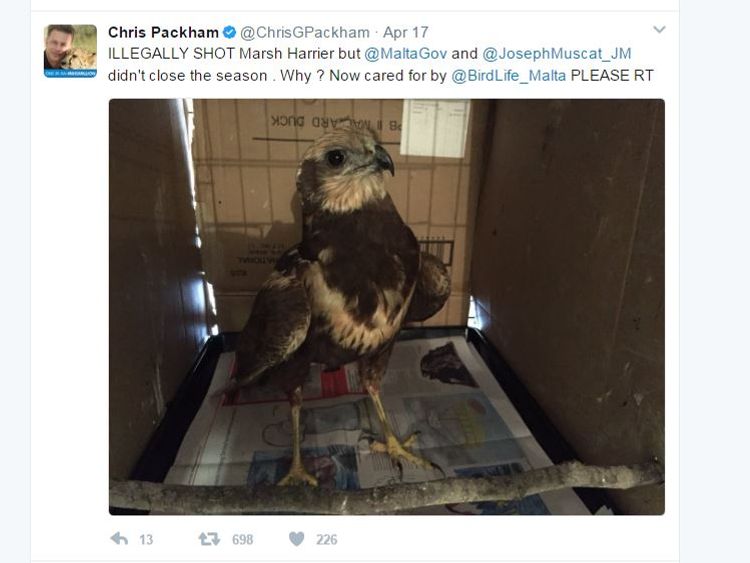 Malta is the only EU country that allows a recreational spring hunting season, during which quails can be shot.
The season ended last week, meaning bird trapping is illegal.
Packham has confirmed he will not be taking any legal action. Maltese police have yet to comment.