A man has been jailed for killing a four-year-old girl in a hit-and-run crash on Merseyside.
Aidan McAteer was driving a stolen Ford Fiesta at about 80mph when he lost control and collided with Violet-Grace Youens and her grandmother Angela French in a 30mph area.
Liverpool Crown Court heard how the 23-year-old, and passenger Dean Brennan, ran past Violet-Grace as she lay injured after the crash in St Helens on 24 March.
McAteer fled abroad in the hours after the collision – later telling officers he had decided to clear his head and "go to Amsterdam for a few days and smoke weed".
He was arrested at Manchester Airport on 30 March after flying back to the UK.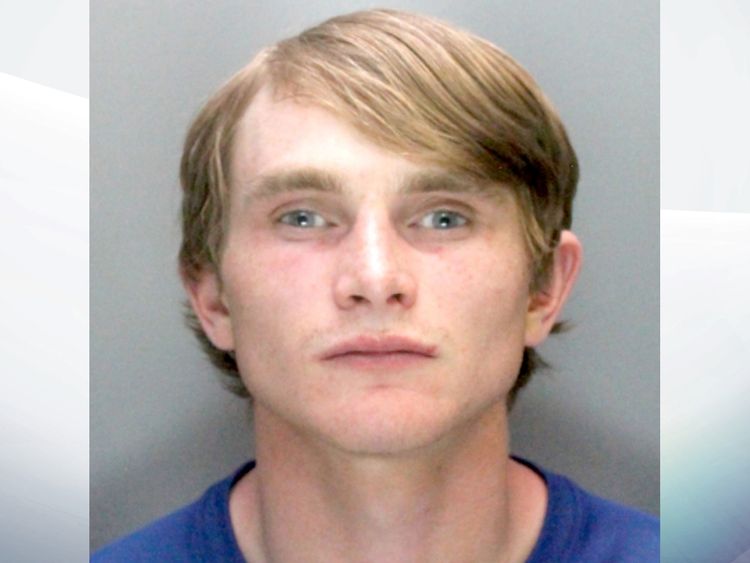 At an earlier hearing, McAteer had pleaded guilty to causing Violet-Grace's death by dangerous driving – as well as causing serious injury to Mrs French. He did not have a driving licence.
Judge Denis Watson QC sentenced him to nine years and four months behind bars, while Brennan was jailed for six years and eight months.
In court, the judge told the pair: "You must have seen Mrs French and Violet lying desperately injured on the road, yet neither of you stopped, neither of you did anything to summon help, neither of you gave a moment's thought or gave them any assistance at all.
"Your thoughts were for yourself, your escape and of avoiding responsibility for what happened."
Violet-Grace's father Glenn Youens had read an emotional personal statement in court, in which he said: "I go to bed every night cuddling her teddy bear, the bear she was holding every night. The bear still smells of her.
"I cry myself to sleep. I miss her so much."
Her mother, Rebecca Youens, said: "We should be shopping for her school uniform, not her headstone."
Mrs French remains in hospital following the crash with serious injuries to her legs, as well as fractures to her feet, ribs and jaw. In a statement read on her behalf, she said she hoped to be able to walk again.
McAteer stared at the floor for much of the sentencing hearing.
Lloyd Morgan, defending him, said: "This is a young man wracked with guilt, shame and horror that his actions have taken Violet away from her loving family, have inflicted terrible injuries on Angela French and caused all involved such pain and heartache."