The collision near Finsbury Park Mosque which has been described as "a deliberate attack" by witnesses has been condemned.
Mohammed Shafiq of the Ramadhan Foundation, a Muslim organisation which speaks out against extremism, said: "I utterly condemn the senseless and evil van attack against Muslim worshippers outside the Finsbury Park Mosque in London.
"According to eyewitnesses this was a deliberate attack against innocent Muslims going about their life.
"We should make clear that if this attack is confirmed as a deliberate terrorist attack then this should be classed as an act of terrorism.
"The British Muslim community requires all decent people to stand with us against this evil violence.
"Rampant Islamaphobia has been on the rise for a number of years and those on the far right have perpetuated hatred against Muslims.
"They should be called out for their hatred."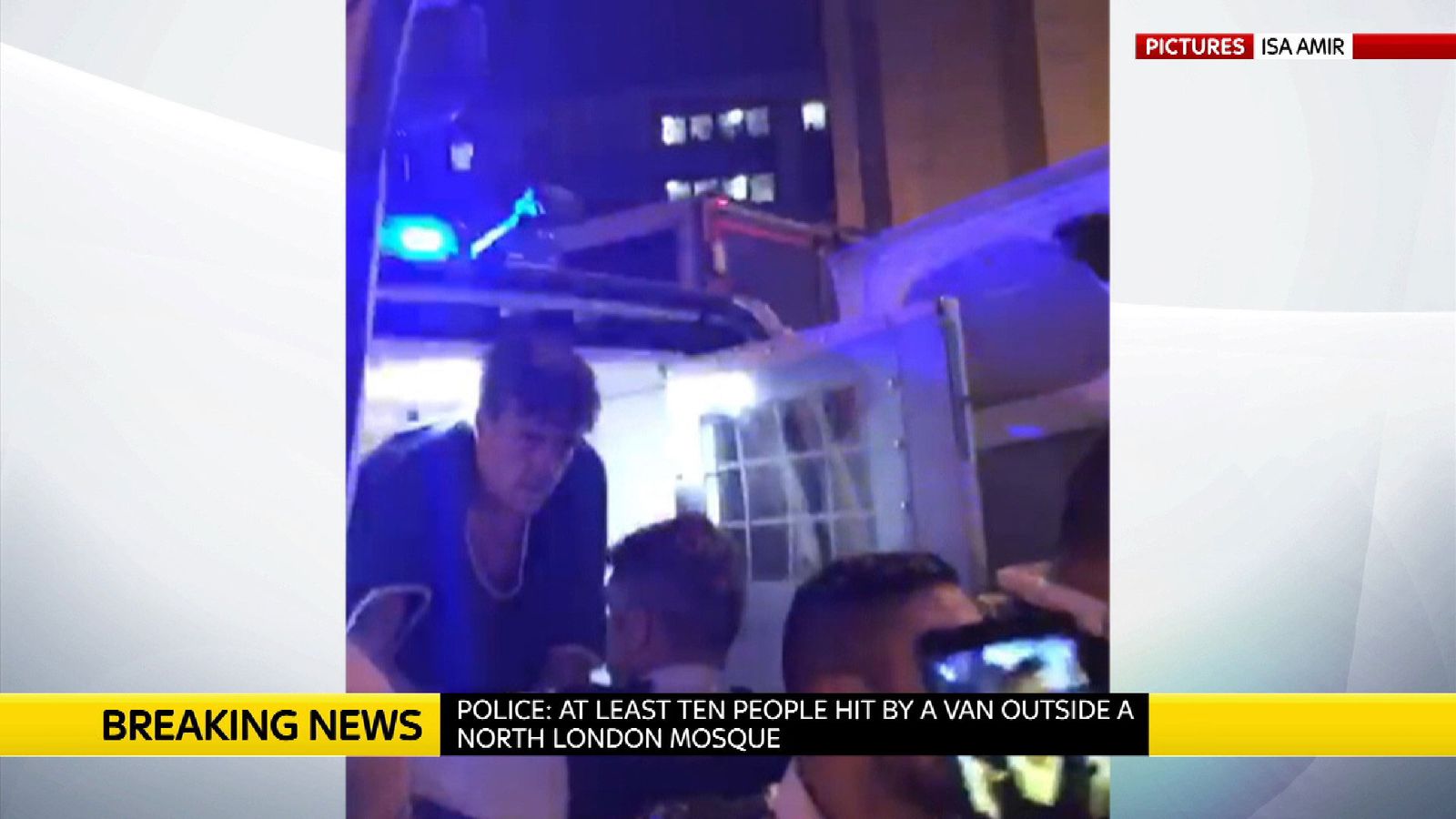 Prime Minister Theresa May described the collision as a "terrible incident", adding: "All my thoughts are with those who have been injured, their loved ones and the emergency services on the scene."
Labour leader Jeremy Corbyn wrote on Twitter: "I'm totally shocked at the incident at Finsbury Park tonight.
"I've been in touch with the mosques, police and Islington council regarding the incident. My thoughts are with those and the community affected by this awful event."
Chairman of the mosque at Finsbury Park Mohammed Kozbar tweeted: "Our thoughts and prayers with those who got injured and effected by this cowardly attack in Finsbury Park area, many casualties in the floor."
More to follow…