Mel B splurged her multimillion pound Spice Girls fortune after leading an "extravagant and affluent" lifestyle, a court has heard.
The 42-year-old, real name Melanie Brown, and her estranged husband Stephen Belafonte racked up tax debts in the US after making "improvident" financial decisions, Los Angeles Superior Court was told.
During a hearing in the couple's divorce case, the pair were said to "never have money at the end of the year to pay their taxes".
Grace Jamra, representing Belafonte, said that while the couple led an "extravagant and affluent" lifestyle, Brown "wiped out all her Spice Girls money – approximately $50m (£38.3m) if not more".
Meanwhile, Jacalyn Davis, representing Brown, said the pair's joint income "was being spent and then some".
"In this marriage that would be Miss Brown's income from the Spice Girls," she said.
"Prickly things happen when the IRS (Internal Revenue Service) doesn't get paid."
Brown claims Belafonte subjected her to years of physical and mental abuse.
Belafonte has "vehemently" denied he had subjected her to abuse.
Brown previously won a temporary restraining order after alleging her husband was abusive and had links to the porn industry.
Her lawyers claimed he was a danger to their child as a "convicted domestic violence offender" with an "extensive criminal history".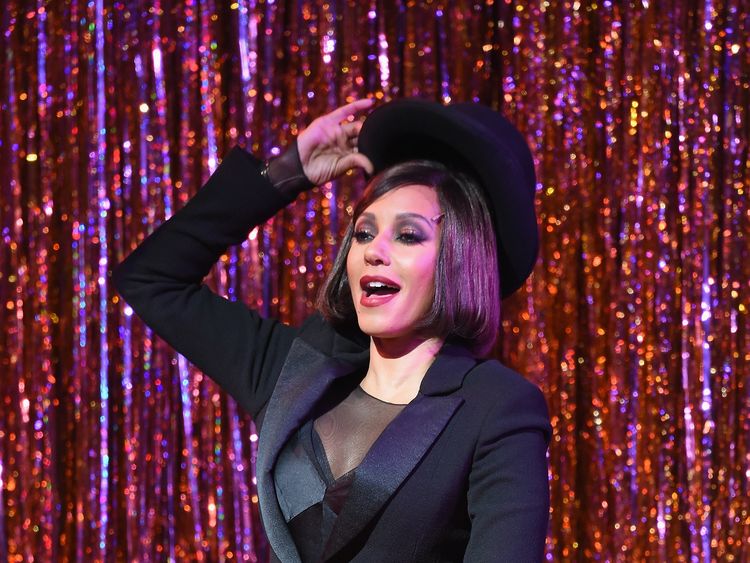 However, Ms Jamra argued the allegations were part of "an ongoing smear campaign".
Judge Lawrence Riff ruled that Belafonte, 42, could only see their five-year-old daughter Madison twice a week at a supervised centre.
Brown, who is now a judge on America's Got Talent, married the film producer in June 2007.
She filed for divorce on March 20, citing "irreconcilable differences".
The case continues.