Race car driver Billy Monger who lost his legs in a near-fatal crash has carried out a charity walk to thank the people who saved his life.
The 18-year-old Formula 4 driver collided into another car at Donnington Park at 120mph live on TV in April.
He was trapped inside his vehicle for 90 minutes before being airlifted to hospital and put in an induced coma. Doctors were unable to save his lower legs.
A crowd funding campaign to aid his recovery had raised almost £850,000 with support from celebrities including Formula 1 star Lewis Hamilton.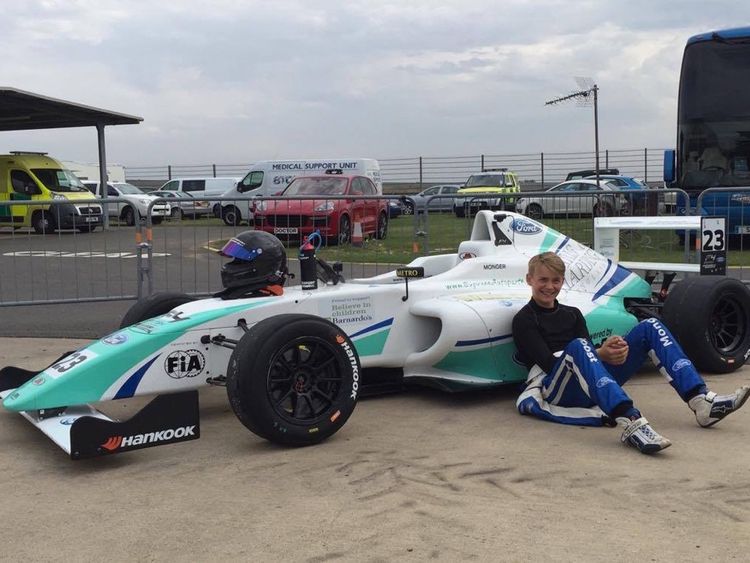 Billy, known as Billy Whizz for his speed on the track, walked the length of the pit lane at Brands Hatch in Kent on prosthetic legs paid for by the public donations.
There were tears as he made his way with walking sticks, and many people shouted words of encouragement as he completed the walk on legs he only had two days to practise on.
Ahead of the walk, Billy told Sky News: "The main reason behind me wanting to do it was to make sure we get the awareness out there and to raise some money for the air ambulance, especially with all it has done for me over the last few months."
Never seen without a smile and never far from a race track, Billy is seen as an inspiration for his attitude since the crash.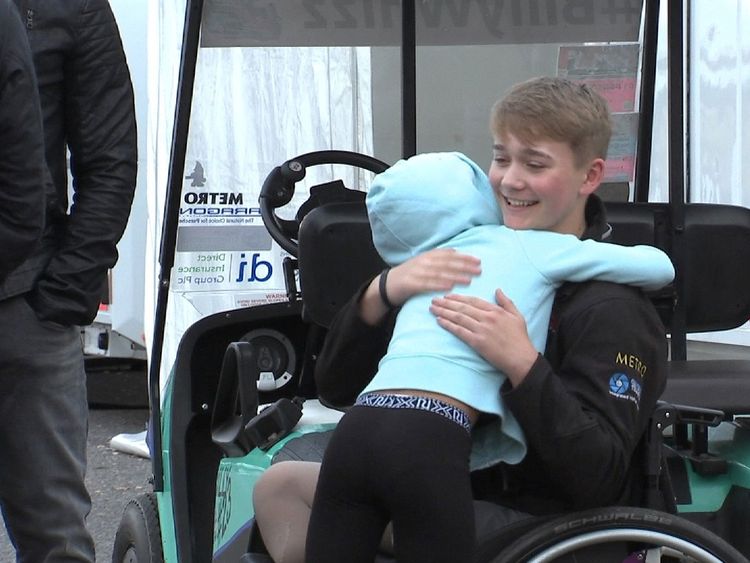 The young man said his life has changed since the crash but he is coming to terms with his new responsibility as a role model.
"With the support I've had, it's really important for me to spread a good message to everyone and to try and show that even if something like this happens you can still stay positive and do something with your life."
Billy says his next step is to get back into competitive racing. He's been out in specially adapted cars since but says that he sees no reason why he can't compete competitively again.
"My main aim is to get back to it and not only to compete but to be as competitive and drive to the same ability as before."