Theresa May has arrived in Manchester on the eve of a Conservative Party conference that will likely be dominated by questions over Brexit and her leadership.
The Prime Minister has stated she wants to use the conference to return the focus to her domestic agenda, but a newspaper interview given by Foreign Secretary Boris Johnson may have already knocked those plans off course.
Speaking to The Sun, Mr Johnson had set out four Brexit "red lines" which critics have suggested go beyond the Government policy set out in the Prime Minister's recent speech in Florence.
In the interview Mr Johnson said he wanted to see any transition deal limited to a maximum of two years, "and not a second more".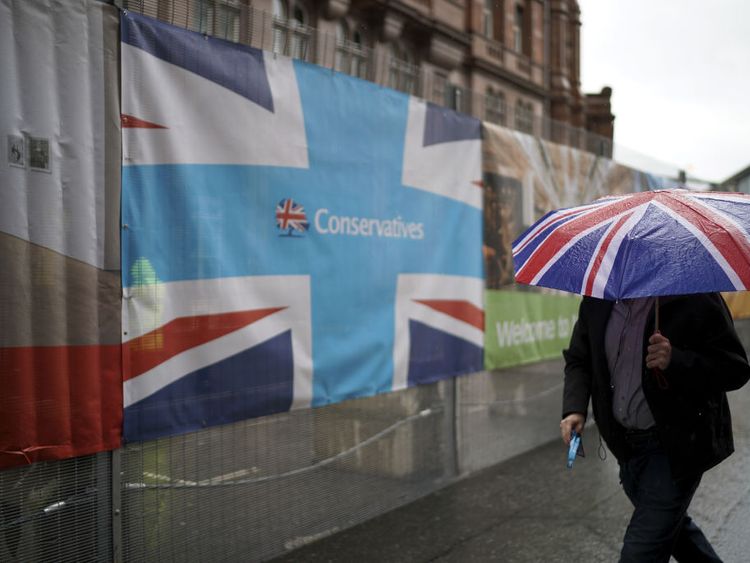 During that time, he said the UK should refuse to accept any new European Union or European Court of Justice rules.
With regards to the single market, Mr Johnson said the UK should not pay for access after March 2019, and neither should it commit to mirroring European court rulings in exchange for access.
It is the second time in as many weeks that the Foreign Secretary has made a major media intervention on Brexit, fuelling speculation he is laying the groundwork for a future leadership challenge.
Downing Street sources have told Sky News they are "relaxed" about Mr Johnson's comments, claiming they were broadly "consistent" with the Government's position.
:: Analysis – Expect Tories to target young voters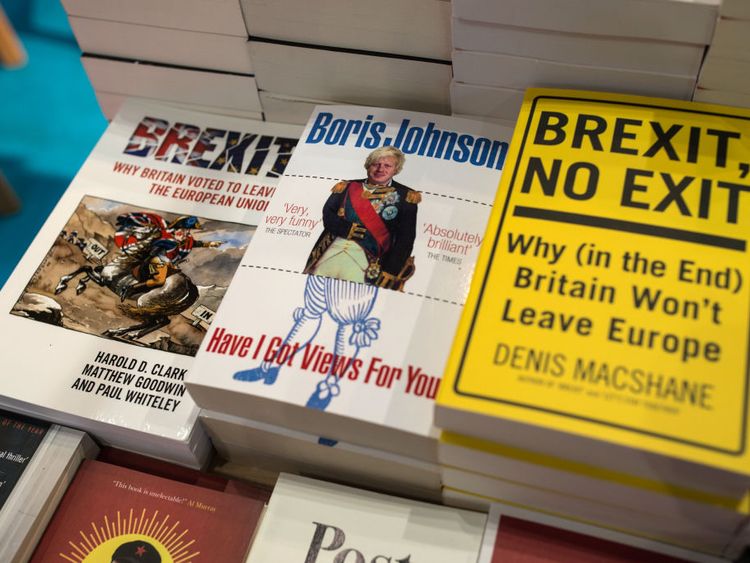 Transport Secretary Chris Grayling also sought to play down any suggestion the Cabinet was not fully behind the Prime Minister.
He said: "What I want from the Brexit talks, and what Boris Johnson wants from the Brexit talks, indeed what all of us around the Cabinet table want, is the best possible deal for Britain that secures our future outside the European Union and keeps a close relationship with our current European partners."
But Scottish Conservatives leader Ruth Davidson appeared to take a swipe at the Foreign Secretary.
Speaking to The Times, she said that Brexit should be managed by "serious people" and that being overly optimistic about the process "sells people short" – although she denied she was talking about Mr Johnson.
While taking part in a national day of campaigning, Labour leader Jeremy Corbyn said the latest intervention by the Foreign Secretary demonstrated the Prime Minister was not in control of Brexit strategy.
"It seems a pretty dysfunctional government. I can't imagine what it's like sitting round a table with their Brexit negotiating team because there are three or four people with three or four completely different opinions", said Mr Corbyn.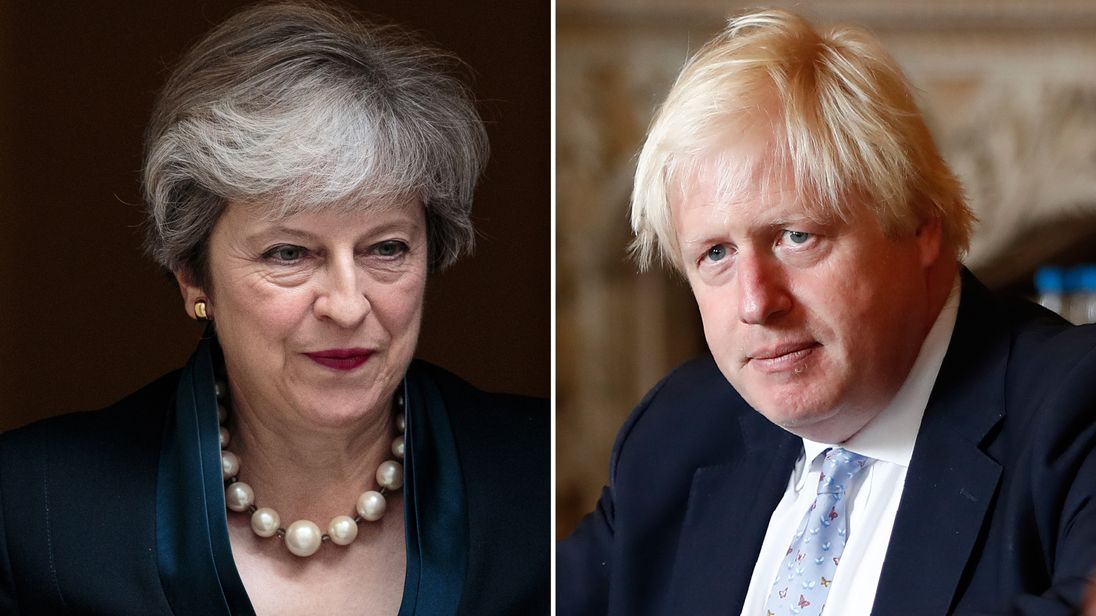 Liberal Democrat leader Vince Cable said: "Senior Conservatives are displaying an abject failure to act together in the national interest and seem more motivated by selfish, personal ambition."
The Conservative Party conference officially begins on Sunday morning, and the Prime Minister will give the closing speech on Wednesday.
In it, she will acknowledge the result of the recent General Election was disappointing and commit to listening to the concerns raised by young people in particular.
"My determination to act on those concerns, and crucially, to fulfil the promise of my first speech on the steps of Downing Street, is greater than ever" she is expected to say.