Protesters who erected a banner saying 'Hang the Tories' on a bridge in Manchester ahead of the party conference are fascists, an MP has said.
Michael Fabricant, Conservative MP for Lichfield, posted a photo of the banner, under which hung effigies in dinner suits, on Twitter.
He said: "What a charming welcome to Manchester and the Conservative Party Conference. These aren't protesters, they're fascists."
It came as delegates arriving at the city's Piccadilly station on Saturday evening were greeted by an "unwelcome party" protest led by a choir singing anti-Tory songs.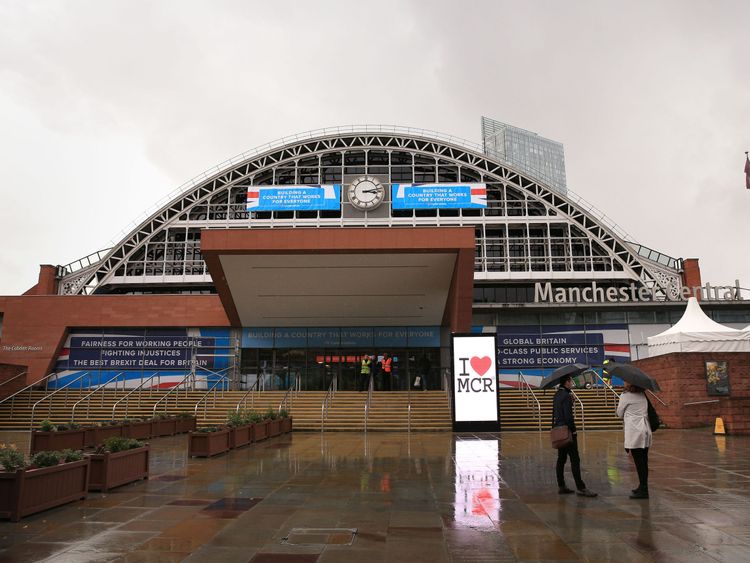 Meanwhile, Theresa May's party faces a weekend of protests in Manchester, where there is a heavy armed police presence.
A national anti-austerity demonstration has been organised by The People's Assembly and a separate anti-Brexit rally is planned as part of joint action by several groups on Sunday.
The banner, which has now been taken down, was widely criticised by politicians across the political spectrum.
Manchester Mayor and former Labour cabinet minister Andy Burnham said: "This is just wrong. We will always protect the right to protest but never to threaten, abuse or incite violence. It should come down."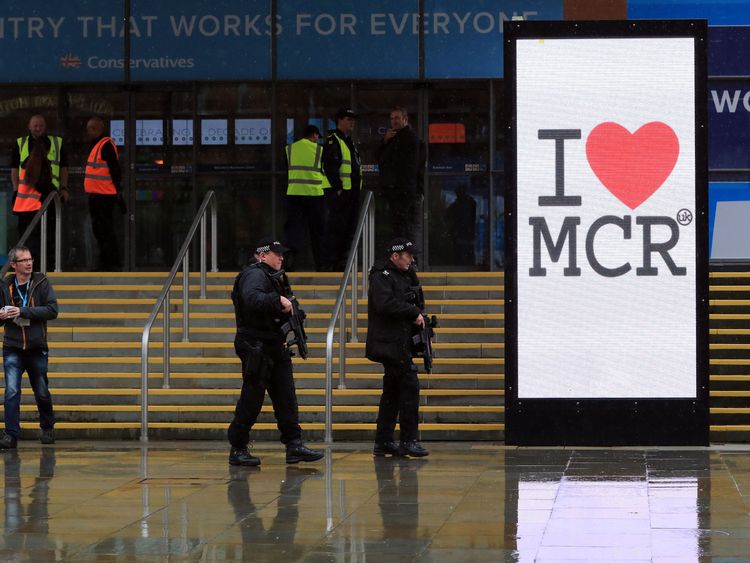 Labour Prospective Parliamentary Candidate for Northampton Kevin KcKeever tweeted: "This is disgusting. Totally unacceptable. This isn't the USSR."
Blair McDougall, Labour's candidate for East Renfrewshire in the 2017 General Election, said: "Good grief. The people who did this probably don't think of themselves as extremists but they are."
Labour's Manchester Central MP Lucy Powell added: "On behalf of our city and my constituency, we're sorry about this. We disagree with and are angry with your policies, but we wish you no harm."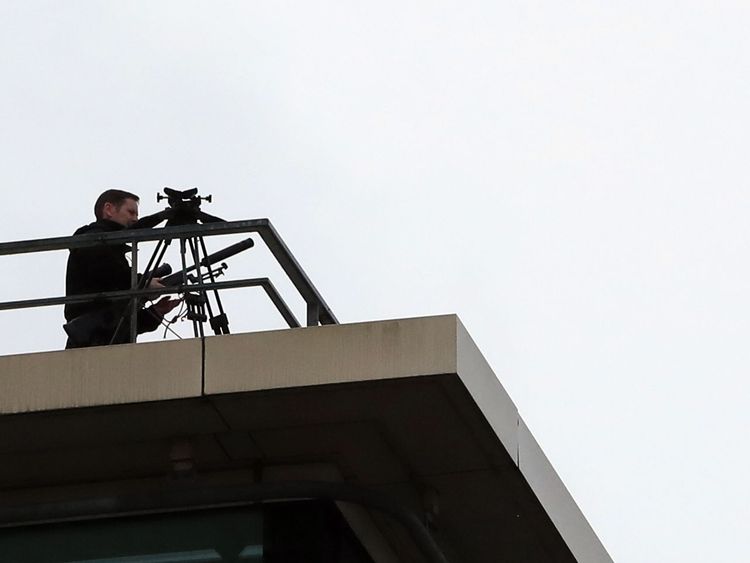 And shadow education secretary Angela Rayner said: "This is disgusting and not the Manchester I know and love. Those that do this let Manchester down."
The Leeds-based left-wing Commoners' Choir took part in the "flash mob" protest at Piccadilly station, with about 30 people waving "Tories Out" placards.
Lyrics to their songs included lines like "People often ask me what it is that makes me tick – it's Boris Johnson's head upon a stick".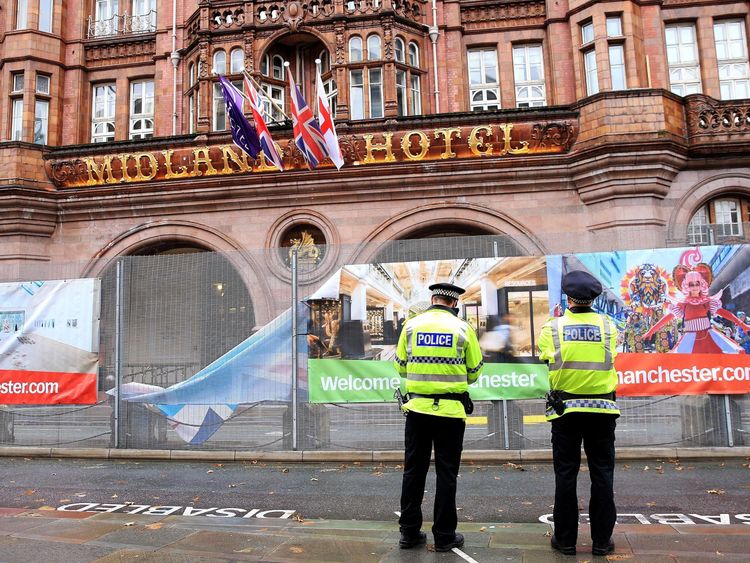 Songwriter Boff Whalley said: "It's meant in fun, but we're trying to get a serious message across with a memorable tune."
Many Twitter commentators attempted to defend the banner, claiming that the effects of Conservative policies were worse.
Someone calling themselves @racybearhold claimed: "There are 620,000 – including 180,000 children – living in deprivation in Manchester. It takes #HangtheTories banner to make you angry?"
Jeremy Corbyn supporter Simon McKeown tweeted: "Number of people killed by the banner in Manchester: 0 Number of people killed by the Tories' policies: thousands"