Storm Ophelia has caused travel disruption and torn roofs from buildings as remnants of the former hurricane tore across Scotland and northern England.
Train services were disrupted between Glasgow and Edinburgh, and from Edinburgh to Aberdeen, Dundee and Perth as trees were blown onto tracks.
Flood warnings were in place on Scotland's west coast.
Part of a derelict block of flats in Glasgow, already earmarked for partial demolition, collapsed at about 4am.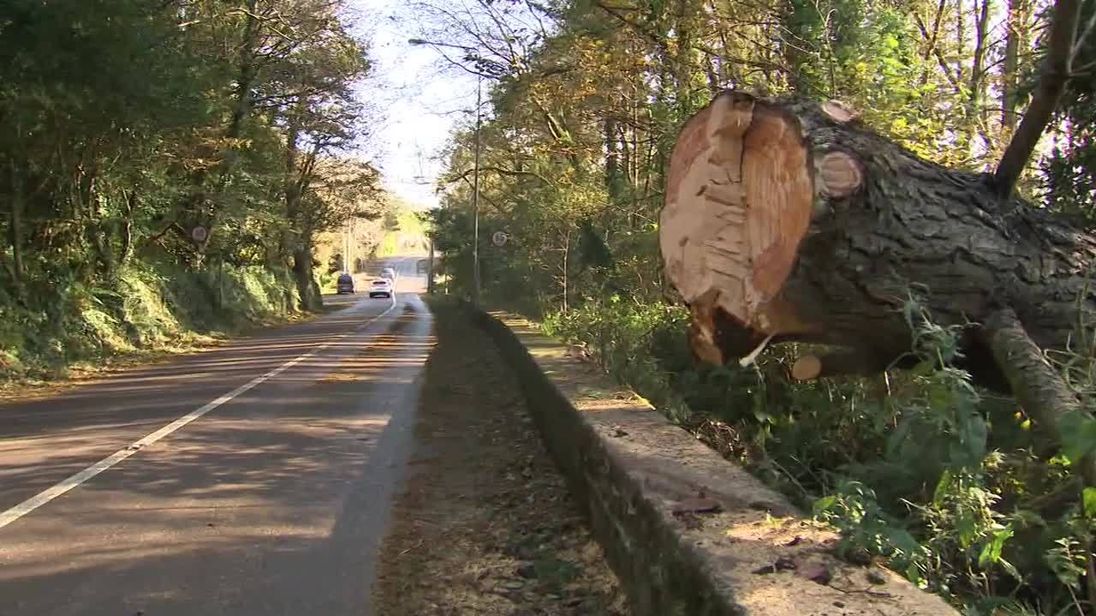 In Dumfries and Galloway, a scout hall's roof was blown off as the area was subjected to winds of up to 77mph.
Cumbria County Council said a roof had been torn from a house in Whitehaven, while traffic lights were ripped from their poles.
At football club Barrow AFC, part of a stand roof was torn off.
In Ireland, meanwhile, it could be eight days before some people get power switched back on, Prime Minister Leo Varadkar has said.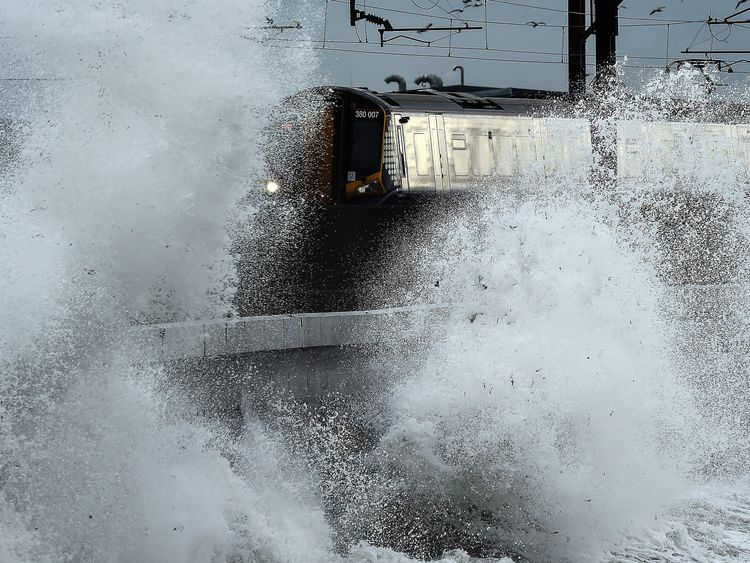 Three people were killed when the strongest storm to hit the country in almost 60 years tore roofs off buildings, downed power lines, flooded coastal areas and felled trees on Monday.
A major repair and clean-up operation is now under way.
Mr Varadkar, who has visited engineers working in some of the worst-hit areas, said there were two incidents in which emergency workers almost died because power lines had come down.
"It is anticipated that the vast majority of people will have power restored in the next three to four days," he said.
"Some may be without power for eight days."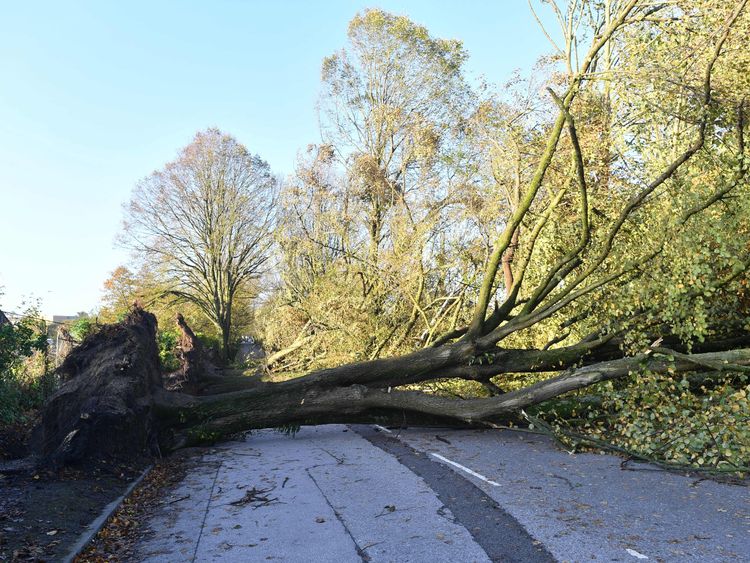 On Tuesday afternoon, around 170,000 customers were still without power.
In Northern Ireland, electricity supplies were still disrupted to around 1,800 homes and businesses,
To help assess the damage in the Republic, soldiers have been deployed, along with two military vehicles and two helicopters.
Thousands of staff from the Electricity Supply Board are working to fix fallen and broken cables.
They will be joined by crews from Northern Ireland, while others from Scotland and France are expected to be drafted in on Wednesday.