An independent study has been commissioned into football's impact on the chances of developing degenerative brain disease.
The Football Association and the Professional Footballers' Association have appointed a Scottish research team to undertake the project, titled Football's Influence on Lifelong Health and Dementia Risk.
Work will begin in January, prompted by calls that the sport's authorities have not done enough to tackle the issue.
In February the family of Chesterfield FC's all-time leading goalscorer Ernie Moss – who at the age of 67 is suffering from dementia – told Sky News the authorities were "in denial" over the link between heading a ball and serious brain injury.
Now FA chief executive Martin Glenn has promised "one of the most comprehensive studies ever commissioned into the long-term health of former footballers".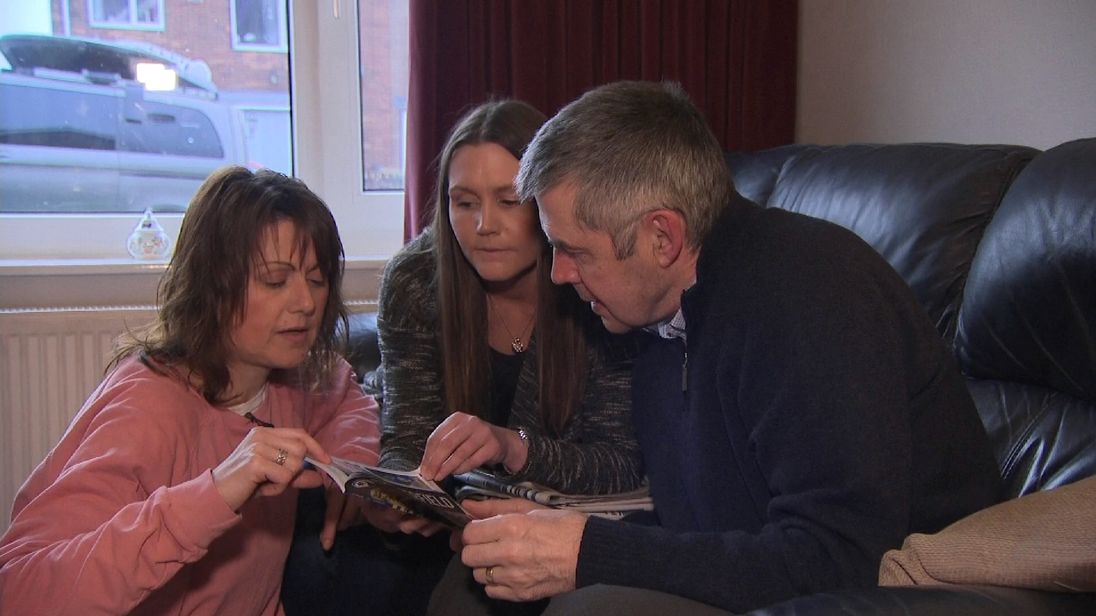 He added: "Dementia can have a devastating effect and, as the governing body of English football, we felt compelled to commission a significant new study in order to fully understand if there are any potential risks associated with playing the game."
Researchers hope to produce initial results within the next two to three years, with the ultimate goal of addressing the question: "Is the incidence of degenerative neurocognitive disease more common in ex-professional footballers than in the normal population?"
The FA has been criticised for an apparent lack of interest into understanding whether heading a football is linked to developing dementia, with Mr Moss' daughter, Nikki Trueman, accusing football bosses of being "scared that it will lead to loads of compensation".
Premier League record goalscorer Alan Shearer, who notched 46 headed goals during his career in the top flight, fronted a recent BBC documentary in which he expressed concerns about the impact of heading a ball.
In the US earlier this year, a report found alarming evidence of a link between playing American football and a brain disease linked to repeated blows to the head – chronic traumatic encephalopathy.
It was found in 177 of 202 brains of players across all levels of the game and in 110 of 111 players who had played in the NFL, the sport's highest level.