Great Ormond Street Hospital (GOSH) has said it will return all previous donations from the Presidents Club after allegations of sexual harassment at a fundraiser.
The charity intervened after claims female staff at a "male-only" dinner held last week at the Dorchester Hotel were groped, sexually harassed and propositioned.
A spokesperson for GOSH said: "We are shocked to hear of the behaviour reported at the Presidents Club Charitable Trust fundraising dinner. We would never knowingly accept donations raised in this way.
"We have had no involvement in the organisation of this event, nor attended and we were never due to receive any money from it.
"All monies raised in our name go to support vital work. However, due to the wholly unacceptable nature of the event we are returning previous donations and will no longer accept gifts from the Presidents Club Charitable Trust."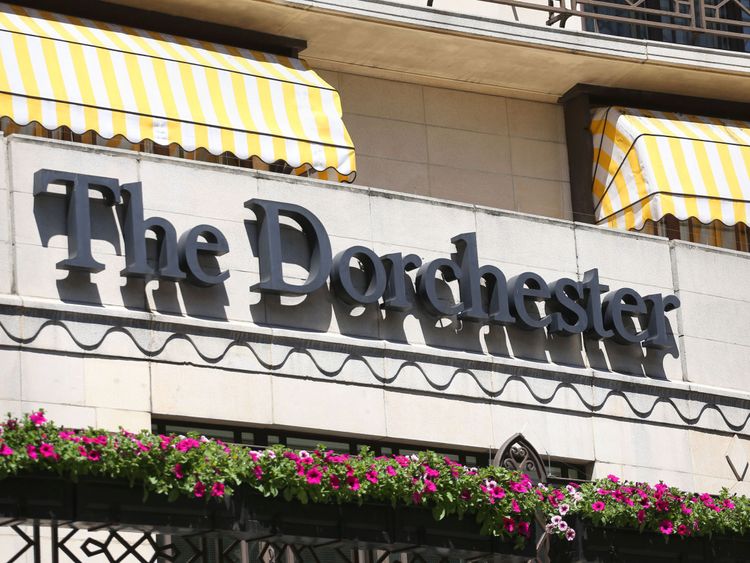 Advertising giant WPP, which sponsored a table at this year's event, has also announced it will end its association with the Presidents Club.
Organisers of the dinner, attended by elite figures from business, finance and politics, said they were "appalled" by allegations of impropriety.
A spokesman said: "The Presidents Club recently hosted its annual dinner, raising several million pounds for disadvantaged children.
"The organisers are appalled by the allegations of bad behaviour at the event asserted by the Financial Times reporters.
"Such behaviour is totally unacceptable. The allegations will be investigated fully and promptly and appropriate action taken."
More follows…