After an historic Commons vote, MPs and peers are to move out of the Houses of Parliament while the crumbling building is repaired and restored at a cost of around £4bn.
At the end of a three-hour debate, MPs voted by 236 to 220, a majority of just 16, to go ahead with controversial plans for a "full and timely decant" of the Palace of Westminster.
But in a move urged by Theresa May to keep costs down, MPs voted by 234-185 for a motion proposing only essential work between now and the next election and a review of the cost of further work.
The move out of Parliament for MPs and peers will not happen before 2025, the Government insisted, and MPs are likely to move to a temporary Commons chamber in Whitehall.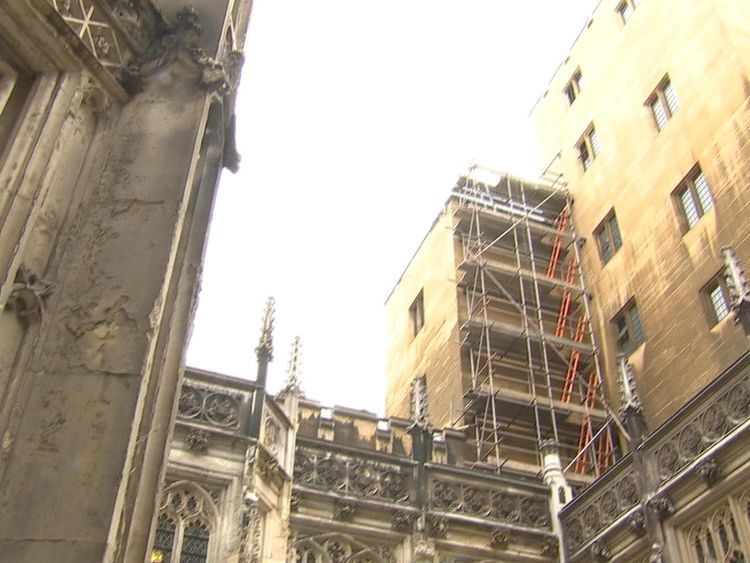 And because of security concerns, part of Whitehall will be included in a new security zone, which could mean two of Westminster's most famous pubs – the St. Stephen's Tavern and the Red Lion – closing.
The House of Lords is due to vote on the proposals next week, but MPs who back the move out of the Palace of Westminster are confident that peers will back the decisions taken by the Commons.
The so-called "decant" was bitterly opposed by a large group of mainly veteran MPs – mostly Tories – who proposed an amendment aiming to keep the Commons inside the Houses of Parliament.
Their amendment, which was not voted on after the "full and timely decant" was backed, proposed: "During the progress of work, the debating chamber of the House of Comons will remain in the Palace of Westminster or Portcullis House."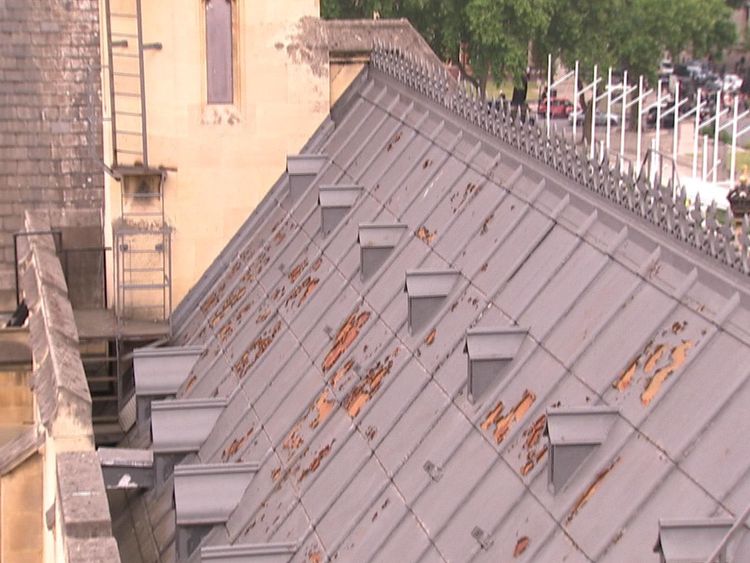 Younger MPs have told Sky News the older MPs are motivated by self-interest because they don't want to end their days in the House of Commons in temporary accommodation.
But in response to opponents of the move out, who were led by the veteran Eurosceptic Sir Edward Leigh, Commons Leader Andrea Leadsom promised a legal guarantee that MPs and peers will return to Parliament after restoration.
Opening the debate, she said she had listened "very closely to very real concerns" that MPs and peers may be "forced out, never to return" by moves to secure the long-term future of the Palace of Westminster.
Experts claim parts of the Houses of Parliament are crumbling and there have been warnings that a catastrophic fire could occur unless ageing electrical systems are replaced.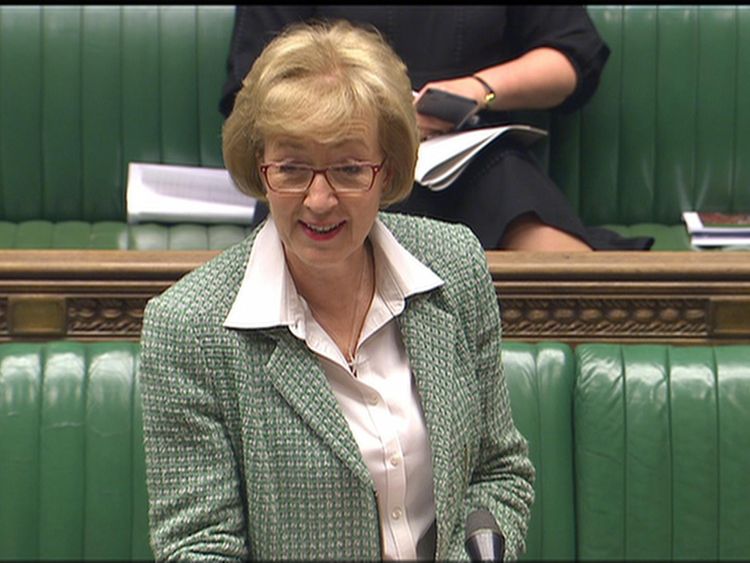 Mrs Leadsom told MPs there could be "no blank cheque" for this work, but warned of "critical risks" in the Palace of Westminster – revealing there have been 60 incidents over the last 10 years which had the potential to cause a serious fire.
"The Palace of Westminster in all cases will remain the home of our Parliament," she said. "That has always been the plan. To make absolutely clear, full or partial decant will not take place until 2025 at the earliest."
Answering MPs who feared they would not return, she said: "I am happy to confirm today that were the House to agree that we must take action now, this commitment to return to the Palace will be enshrined in the legislation the Government will subsequently introduce to set up the sponsor body and delivery authority.
"It will be on the face of the Bill, putting the matter beyond doubt."
One of the leading supporters of a move out, Labour MP Chris Bryant, told MPs: "In the end, this place is here to make decisions on behalf of the nation.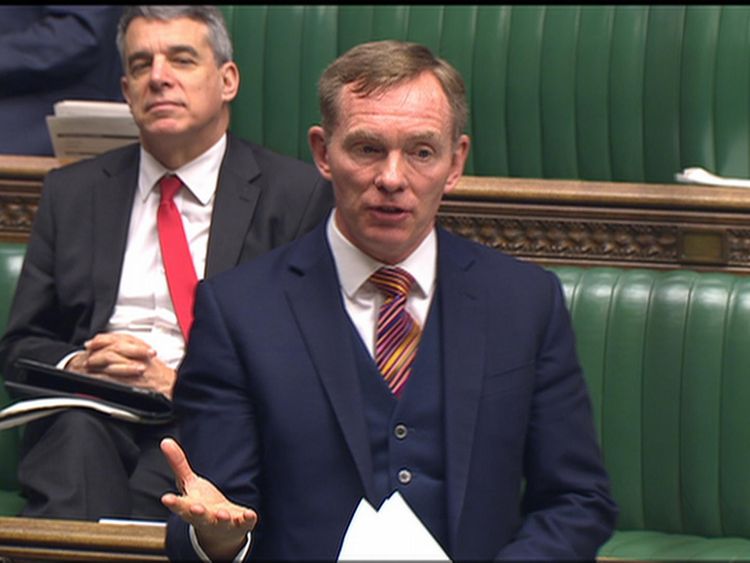 "It's time we got a grip and made a decision. I don't mind what the decision is in the end, but make a decision we must surely to God."
In his first speech since quitting as the Prime Minister's former deputy, Damian Green said Parliament was not safe in its current condition and it was not a "wild exaggeration" to say it was a "death trap".
Referring to the Grenfell Tower fire, Mr Green added: "Having seen the appalling effects of a fire in a building that had inadequate protection, it would be the height of irresponsibility not to take action to make safe a building which we know is now barely safe and which is getting more dangerous every year."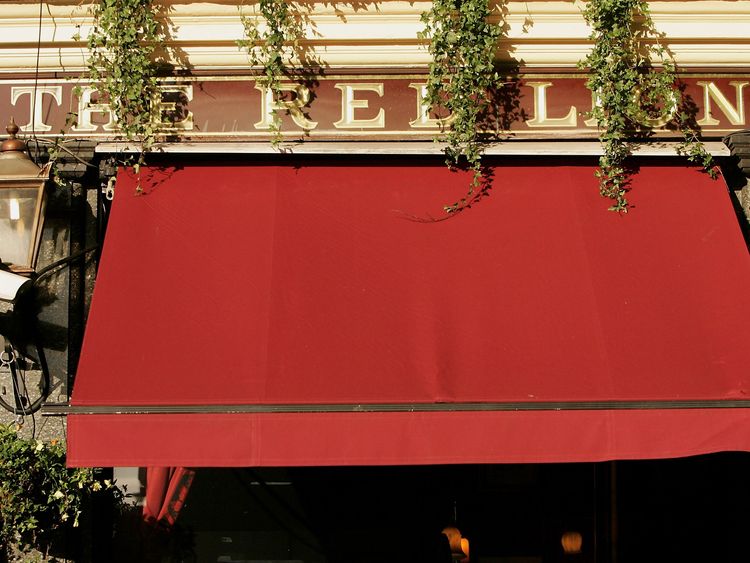 But in his speech opposing the move, Sir Edward said: "Do not believe it will only be for five years.
"I predict that we will be out of this building for 10 or even 12 years because actually the Canadian parliament, they are moving out for 12 years.
"And we have to say to our constituents, do we really believe at this time of unparalleled austerity we should now take the decision to spend upfront, this evening, £5bn on our own working place?
"I think that's a very difficult decision, a very difficult argument to make to our constituents."