Councils around the country have opened emergency shelters to help the homeless as snow and icy temperatures grip the UK.
Members of the public have also made a record number of calls to report rough sleepers to a specialist helpline.
But it is not enough to keep everyone safe. Homelessness is a complex issue and emergency measures are not protecting everyone.
You do not need to look far in Liverpool city centre to find homeless people seeking cover in doorways as night falls and temperatures drop.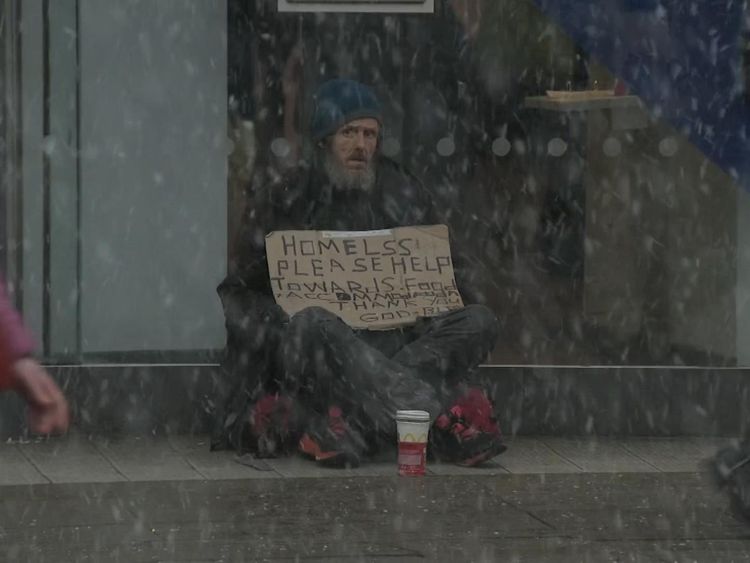 One man tells me the homeless shelter, Labre House, is full but the council says they are not turning anyone away. So why is he sleeping in the snow? Why does he tell me he is less scared of dying of the cold than he is of staying in a shelter?
One charity explains that many are fearful of going indoors after living so long on the streets.
Neil Cornthwaite, of Barnabus Manchester, says: "We are extremely worried about rough sleepers in this weather as their complex mental health needs mean they often refuse the help that is available to them.
"We know many will spend time out on the streets in these cold temperatures. It's heartbreaking."
:: How you can help someone sleeping rough in the cold weather
In Manchester, a 28-year-old woman who has been sleeping rough tells me she is addicted to heroin and prostitutes herself at night to pay for her next hit.
"I'm back on the drugs and I've lost everything through it," she explains.
A needle falls out of her scarf as she's speaking to me. She tucks it back in and tells me she'd love nothing more than to be warm for the night. But she needs the money. I ask her if she will work again tonight or if she will try and seek shelter.
"I've got to do both," she replies.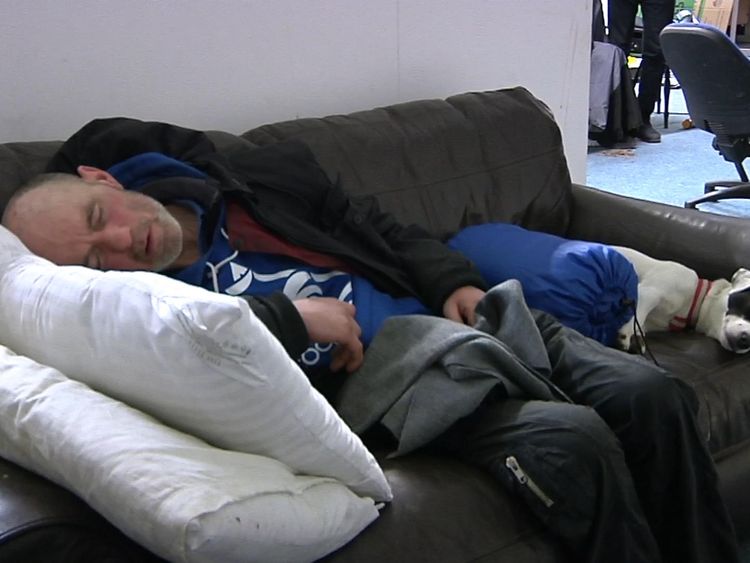 Lawrence Kenwright, a hotelier in Liverpool, opened the doors of one of his properties to the city's homeless as the cold weather hit.
"This cold weather is equal to 2016," he said. "Five people died in 2016. None have died since we've opened that I know of."
As we walk the 200 yards from his luxury Shankly Hotel to Kingsway House, he tells me that, at times, he's been feeding and housing more than 80 people a night.
The Kingsway House shelter was originally a temporary measure. Now, he says, he'll never close it: "I know we're saving lives. Actually, we're saving lives because we're giving people something to aim for."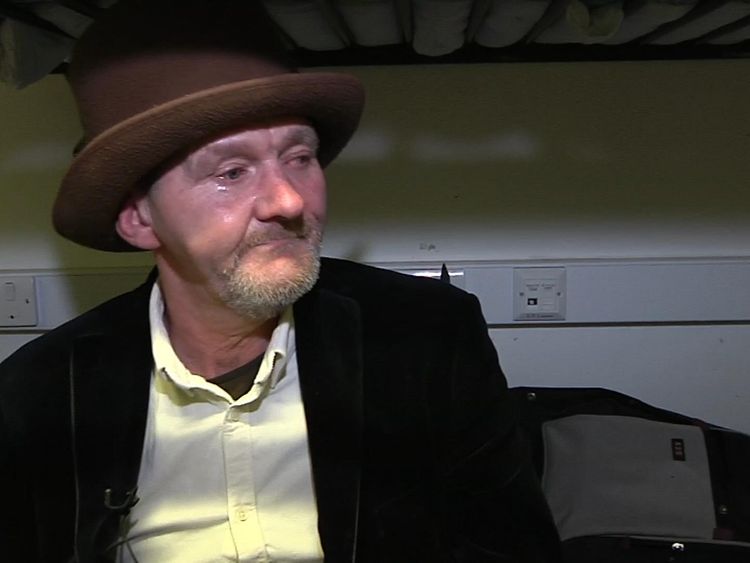 One of those people is Brian Phillips, who lived on Liverpool's streets for years. His voice breaks and he wipes his eyes as he tells us it has saved his life.
He now calls Kingsway House his home and says he is worried for those who do not have somewhere to go.
Liverpool City Council says Labre House has taken in more than 60 people a night for the past three nights.
Manchester says its emergency shelters will remain open until Friday, when the situation will be reviewed again.
The city's mayor, Andy Burnham, told Sky News: "We know that some people prefer not to use the emergency provisions we've put in place.
"However, during this cold snap there is a bed for everyone who needs one and I would urge people to be signposted towards them."
Homeless charity Shelter said: "The cold weather exposes the harsh reality faced by those who are worst affected by our ongoing homelessness crisis.
"We know many people want to provide help straight away when they see someone on the streets, and there's no harm in asking if someone wants a hot drink or some food."