Vauxhall says it does not expect any UK showroom staff to lose their jobs despite giving all of its 326 dealerships two years' notice of contract termination.
The carmaker, currently the second largest in the country by sales volume, said it would be proposing new deals with the "vast majority" of its franchisees under a plan aimed at reshaping the network for the future.
It has not said how many sites could be axed.
The move forms part of a Europe-wide effort by the new owner of the Opel and Vauxhall brands, PSA, to bolster sales and customer satisfaction while cutting costs, Vauxhall said.
:: Vauxhall owner hands boost to Luton plant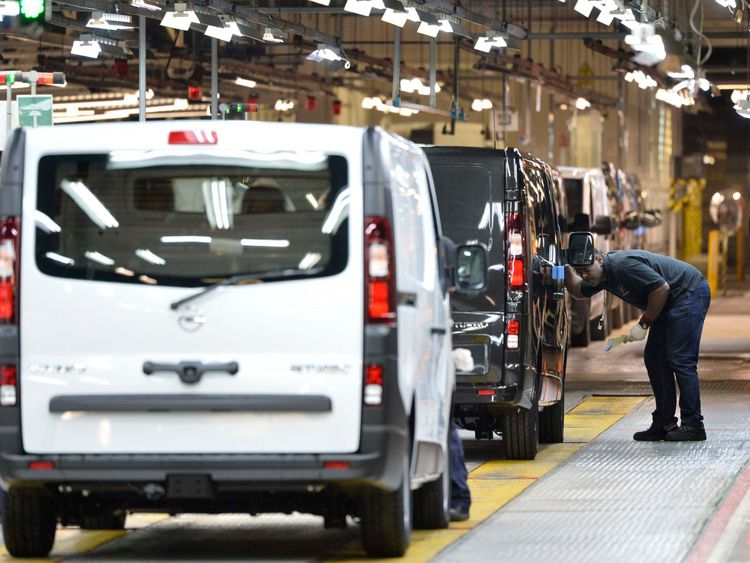 The MD of Vauxhall Motors, Stephen Norman, told reporters: "The requirements of the industry going forward and the requirements of the brands Opel and Vauxhall … would not require as many retail outlets as the brands currently have."
He explained that he did not expect any job losses among the dealership workforce of between 11,000 to 12,000 as the showrooms affected would take on a different brand.
Mr Norman declined to say exactly how many sites he expected to be dropped among the 326 currently operating.
There have been reports in the media that a third would not expect to see a new contract being agreed by the start date of 30 April 2020.
Mr Norman insisted such a shake-up was not out of the ordinary at any company operating a similar franchise model.
He said while the network was profitable, he believed the new contracts being proposed to investors would boost their earnings and, at the same time, recognise the growing role of digital in the sales process.
PSA has tasked him with turning around a UK market that saw sales fall more than a fifth last year, as consumers curbed their spending in the wake of Brexit-linked price rises in the economy.
He insisted the vote to leave the EU was not a factor behind its decision to terminate the contracts, an exercise Vauxhall last carried out in 2013.