The UK medicines regulator has changed the licence of the drug Valproate to protect women from giving birth to children with malformations or learning defects.
Campaigners say it is an "admission" that regulations were "not strong enough in the past".
The drug must no longer be prescribed to women or girls of childbearing potential unless they are on the pregnancy prevention programme (PPP).
A new warning will also appear on the packet and the drug will be distributed in smaller packs to encourage monthly prescribing.
It comes after a European medicines regulator endorsed a similar ban last month.
Campaigners have welcomed the move and say that regulators have properly listened to their concerns.
Emma Murphy from the Independent Fetal Anti Convulsant Trust (In-FACT) said: "Today's change in regulation should be seen as Government's admittance that regulations with Valproate have not been strong enough and were not ever strong enough over the last 45 years, despite them knowing of the risks since they first licensed it.
"This should be a leading argument through our legal representative Michael Mansfield QC in In-FACTs ongoing fight for compensation for all those affected by Valproate in the UK."
Valproate is a treatment for epilepsy and bipolar disorder and includes Epilim and Depakote as well as other brands.
Children born to women who take Valproate during pregnancy are at significant risk of birth defects and persistent developmental disorders.
If Valproate is taken during pregnancy, up to four in 10 babies are at risk of developmental disorders, and approximately one in 10 are at risk of birth defects.
The Medicines and Healthcare products Regulatory Agency (MHRA) says it has made the change to "protect public health".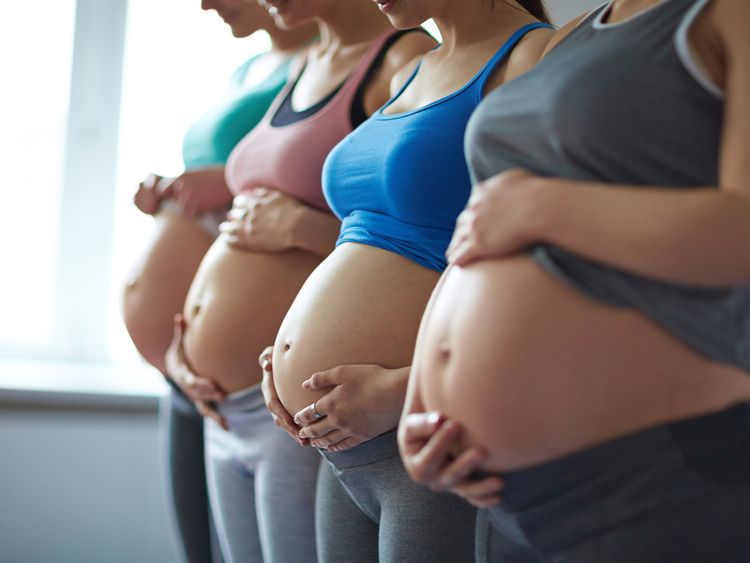 Dr June Raine, director of the MHRA's Vigilance and Risk Management of Medicines Division, said: "Patient safety is our highest priority.
"We are committed to making sure women and girls are aware of the very real risks of taking Valproate during pregnancy.
"However, we also know it is vitally important women don't stop taking Valproate without first discussing it with their doctor.
"I would like to particularly thank the families involved in the Valproate Stakeholder Network who have shared their experiences and expertise with us. Their support will help keep future generations of children safe."
Healthcare professionals who seek to prescribe Valproate to their female patients must now make sure they are enrolled in the PPP.
This includes the completion of a signed risk acknowledgement form when their treatment is reviewed by a specialist, at least annually.
All women and girls who are prescribed the drug should contact their GP and arrange to have their treatment reviewed and experts warn that no one should stop taking Valproate without medical advice.
However, controversy around the drug remains.
The MHRA say that "since it was introduced in 1974, the information provided with Valproate included a warning about the possible risk of birth defects."
Campaigners say this is wrong.
"That statement is plainly inaccurate," said Emma Murphy from In-FACT. She added: "Women weren't told about the risks because regulators at the time decided not to."
Last year, Sky News revealed documents showing that regulators in the 1970s decided not to warn patients of the risks because "it could give rise to fruitless anxiety".
A joint submission to the government review into Valproate by the Organisation for Anti Convulsant Syndrome (OACS) charity and FACS-Aware claims that patients were not warned about the dangers of Valproate until after it had been on the market for 25 years.
But Emma Friedmann from FACS-Aware welcomed the recent engagement with patient groups from the MHRA.
She said: "It has been a pleasure to be involved and we hope more patient groups will now be invited to participate in regulatory decision making.
"The change in the Valproate licence is further evidence that we need a judge-led public inquiry into medicine and devices to focus on Valproate as a case study and to find out why it took four decades for officials to act."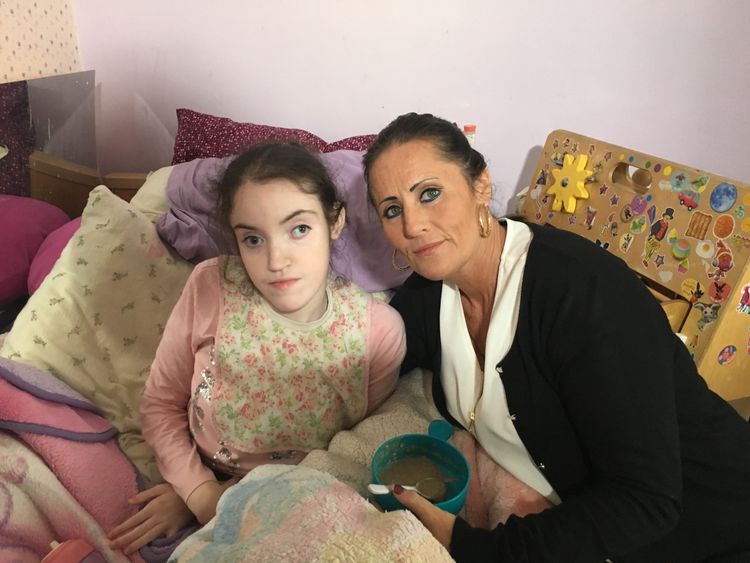 Bridget Buck, 20, was born with spina bifida, down syndrome and autism. Her mother Karen Buck says she is unable to put on weight because she can only eat purified food and she lives with an oxygen tank beside her bed.
Mrs Buck told Sky News: "They should have stopped using the drug altogether. My little girl is the in the world's worst condition because of Valproate. You don't know how many children have died because of it."