He is armed with a machine gun as the time-travelling villain Cable in the latest effects-laden superhero movie Deadpool 2.
But Josh Brolin – who usually plays the rugged tough guy in movies – has stripped naked and swapped the heavy weaponry for a Hawaiian Wahoo fish for a new Fishlove campaign.
He is the latest Hollywood star to be photographed in his birthday suit to help raise awareness of the global movement which aims to end "destructive fishing practices" and promote sustainable fishing.
Brolin, who is also currently on the silver screen playing Thanos in The Avengers: Infinity War, is pictured sitting on a wooden stool holding the long fish down across his body to protect his modesty.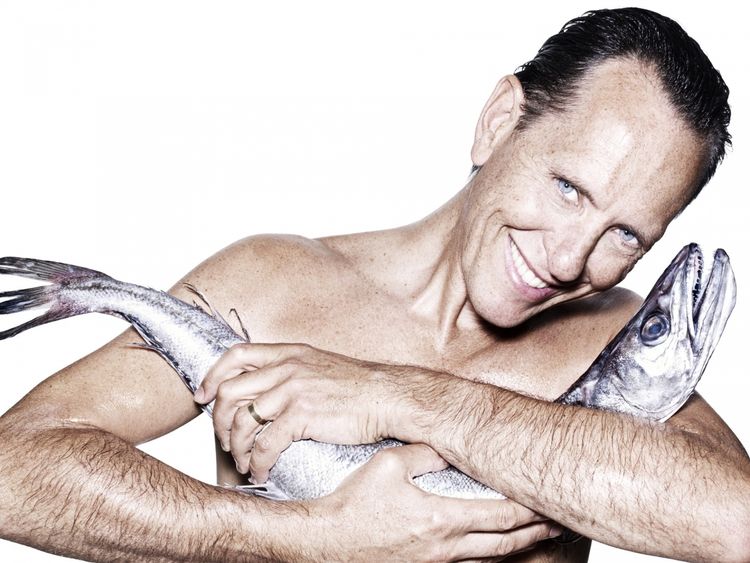 He is not the only celebrity to be photographed naked with endangered sea creatures, and joins the likes of Helena Bonham Carter, Gillian Anderson and Richard E Grant among around 100 others who have also thrown their weight behind the campaign.
Cable, like Deadpool, is a character originally from the X-Men Universe, who has made several appearances in other comics.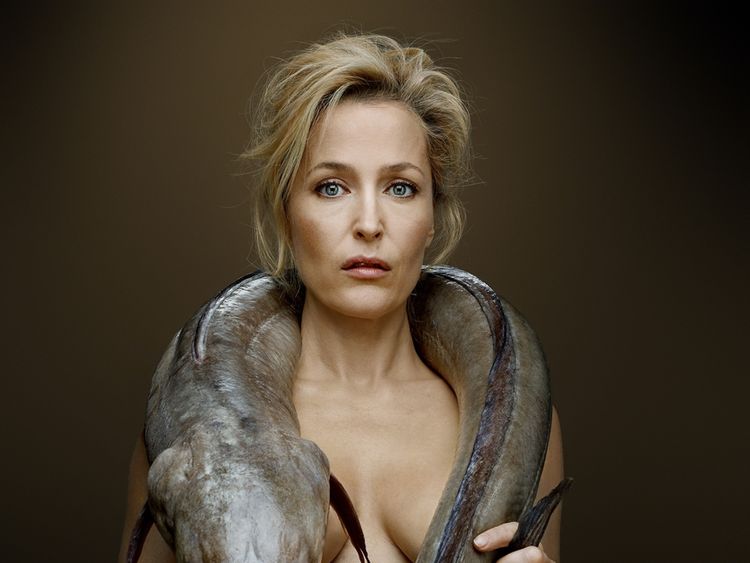 His real name is Nathan Summers, the son of X-Men member Scott Summers – AKA Cyclops – and Madelyne Pryor.
He first appeared as an infant in the 1986 Uncanny X-Men series and was later introduced as a mysterious metal-armed villain in The New Mutants.
:: Sky's Ocean Rescue campaign encourages people to reduce their single-use plastics. You can find out more about the campaign and how to get involved at www.skyoceanrescue.com