Forecasters are predicting warm, dry and sunny conditions for the royal wedding in Windsor – and the FA Cup final at Wembley – on Saturday.
The Met Office says there is no sign of the weather raining on Prince Harry and Meghan Markle's parade – with "warm sunshine" to be enjoyed by most parts of the UK.
Highs of between 18C (64F) and 22C (72F) are expected at Windsor Castle.
:: Dean: Harry and Meghan very serious about relationship
:: Royal wedding florist gives sneak peek of day's arrangements
Should it reach 22C, the temperature in Windsor would be a few degrees warmer than it was for the wedding of the Duke and Duchess of Cambridge in April 2011, but a little cooler than Prince Charles' wedding to Princess Diana in July 1981.
Indeed, aside from the wet and miserable conditions that greeted the Queen's Diamond Jubilee pageant in 2012, major royal events have a mostly fine track record when it comes to the weather.
:: Listen: How the royal wedding will come together
:: British classics on menu for guests at Harry and Meghan's wedding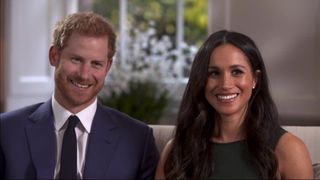 Sky News Weather Presenter Isobel Lang said: "It's quite amazing how most of the royal weddings have got away with it. Even the Queen's wedding, which was in November, was actually quite mild.
"A week ago this one was looking a bit unclear, there was some risk of showers coming up from the South East, up from the continent, but that's now gone and it's going to be very fine across the UK.
"Even if you don't particularly care for the royal wedding, it's looking like a pretty lovely day for weather across the board.
"I'll be on the Long Walk in Windsor from 6am and early on you will need to wrap up. The temperatures will be in the single digits and there may even be a bit of frost on the grass, but it will soon warm up.
"For people hanging round in Windsor all day, make sure you're covered and put your suncream on."
:: Royal wedding: Meet the Markles
:: What can Meghan Markle do for black Britons?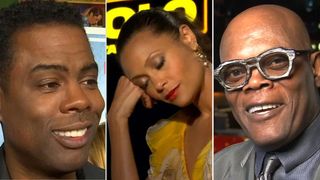 The Met Office is also advising those planning on spending their day outdoors to protect themselves against sunburn, and hay fever sufferers are being warned that pollen levels are set to be moderate.
There remains some uncertainty about the amount of cloud coverage, but its expected to break up by the time the main event is under way.
Perhaps Meghan's mother Doria Ragland has brought some of the California sunshine with her after touching down in London on Wednesday.
The 61-year-old landed at Heathrow amid growing speculation that she will be the one to walk her daughter down the aisle in Windsor, with ex-husband Thomas Markle set to miss the event after undergoing heart surgery.
:: Royal wedding ultimate guide
:: Full schedule of Harry and Meghan's big day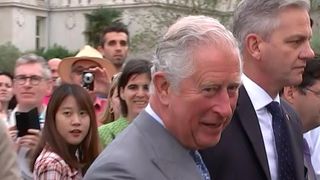 Also arriving on Wednesday were Meghan's best friend Jessica Mulroney, a Canadian fashion stylist, and husband Ben, who is a television presenter.
Kensington Palace has revealed that the couple's three children will be among the bridesmaids and page boys on Saturday, along with Prince George and Princess Charlotte.
:: Do the public want a royal wedding?
:: Where to watch the royal carriage parade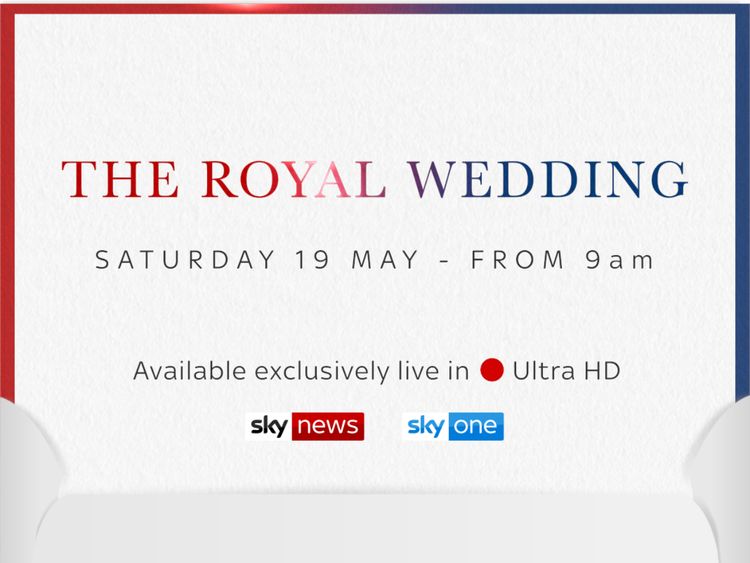 :: Sky News is broadcasting live from Windsor with all the build-up to the royal wedding, with exclusive live coverage of the wedding in UHD in a special programme ‪from 9am to 3pm on Sky News and Sky One ‪this Saturday.