Almost a third of WPP investors have failed to support the company's pay plans, which could see former boss Sir Martin Sorrell pick up almost £20m over the next five years, depending on company performance.
The FTSE 100 firm's AGM in London was shown the results of proxy votes on the remuneration report, showing 30% had either voted against or abstained.
A number of individual investors registered their protest at the long-term awards due to Sir Martin over five years despite his shock departure from the firm he founded in April.
He quit as the company completed an investigation into allegations of personal misconduct – claims he denied.
But chairman Roberto Quarta, who also faced opposition to his re-election from shareholders, said the company's hands were tied over the payment plan because it was in Sir Martin's contract.
He further said, in his opening remarks, that he was unable to expand on the company's investigation because of legal advice concerning data protection laws.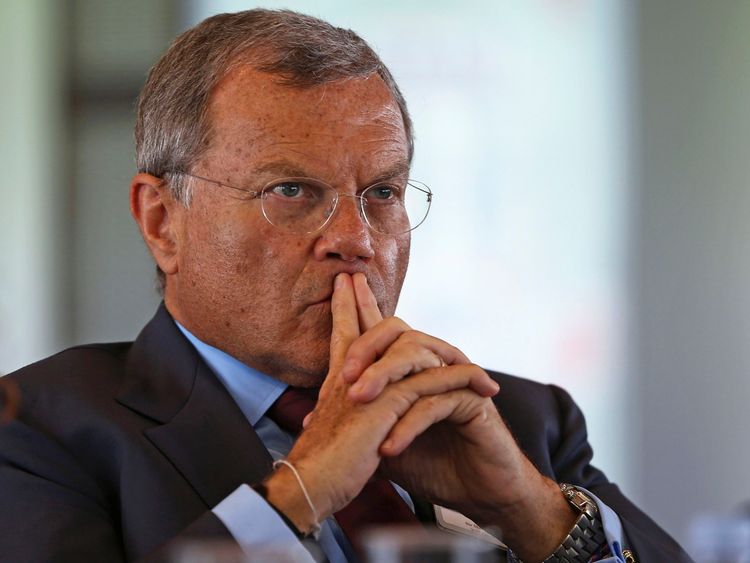 He told shareholders: "I would like to address some of the questions – and occasional misconceptions – about the resignation of our former chief executive at the conclusion of an investigation into an allegation of personal misconduct.
"The process that the board followed in response to the allegation against Sir Martin was robust both from a governance and legal perspective.
"It treated him just as any other employee would have been treated in the same circumstances.
"Although we have confirmed that the matter was financially wholly immaterial to WPP, we understand why some would like the company to disclose or confirm further details of the allegation.
"However, right from the outset, the board has acted in accordance with unequivocal legal advice that data protection law prohibits us from doing so.
"And as a group entrusted with our client and employee data, we take that responsibility very seriously."
Quarta also raised allegations made by the Financial Times about what he called "Martin's behaviour towards employees".
He said: "While we are not able to comment on individual cases or specific allegations, I want to make clear that at WPP… everyone is entitled to be treated with respect.
Sir Martin has dismissed all allegations about his behaviour, a spokesman saying he "strenuously" denies them.
Since his departure from WPP, the 73-year old has begun a new business venture.
Mr Quarta told shareholders at the AGM in London that Sir Martin had given assurances he would not be competing against WPP.
The result of the full shareholder vote should be known later on Wednesday afternoon.