Immigration rules are due to be softened to allow thousands more doctors and nurses from non-EU countries into Britain.
The move is expected to be announced by Home Secretary Sajid Javid on Friday as part of a drive to let in more highly-skilled migrants in the run up to Brexit.
Medics will reportedly be excluded from the "tier two" visa cap, which currently stands at 20,700 issued a year, with immediate effect.
An extra 8,000 migrants from professions including IT and engineering will also be granted work permits, The Daily Telegraph revealed.
The move would represent Mr Javid's first significant migration policy and a softening of Prime Minister Theresa May's hostility to calls to raise the cap.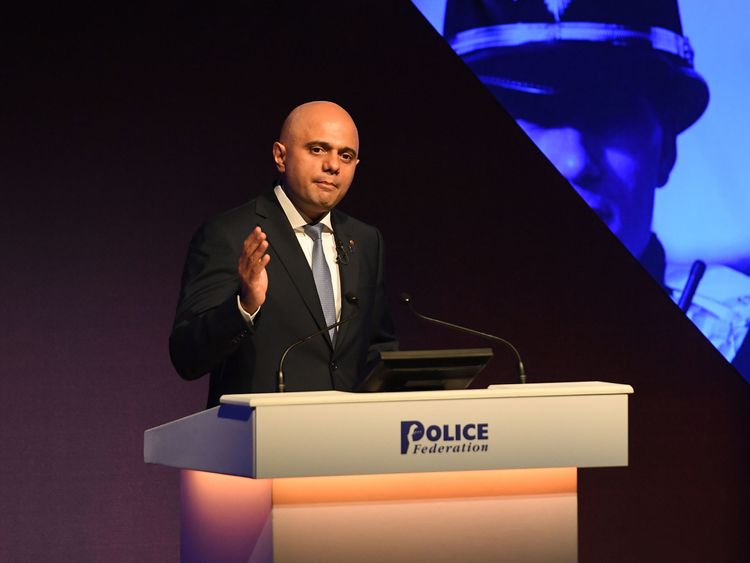 Andrew Foster, chief executive of the Wrightington, Wigan and Leigh NHS hospital trust, recently hit out at the "bonkers" situation.
"It's absolutely barmy that one branch of government is trying to increase the capacity of the NHS and another branch is stopping it from doing so," he said.
It was also revealed this week by the Financial Times that 2,360 visa applications under the "tier two" scheme were refused over a five month period.
The cap was set by Mrs May when she became home secretary in 2010.
A target of bringing net migration under 100,000 is still set by the government.
But one source told Sky News the change was about a "long-term plan for the NHS" rather than an overhaul of the policy.