The Queen and Meghan, the Duchess of Sussex, are opening the Mersey Gateway Bridge as they attend their first joint engagement.
Meghan, 36, is passing another royal milestone, days after her first balcony appearance on Buckingham Palace on Saturday, during Trooping the Colour.
She and the Queen will cut the ribbon to open the bridge over the Mersey and unveil a plaque to commemorate the event.
The opening took place at the Catalyst Museum, which offers a bird's eye view of the new crossing from the glass top observation gallery.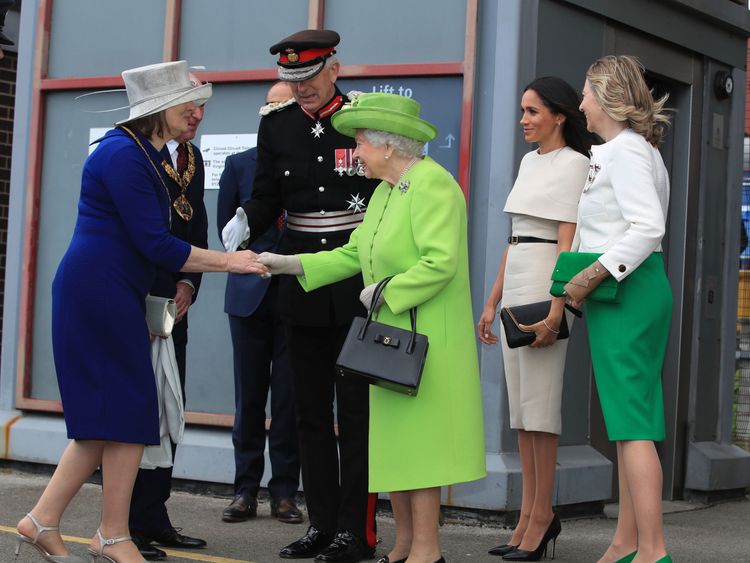 This is her first event without her husband, Prince Harry, by her side.
The Queen and Meghan arrived by train before travelling by car to the bridge, a £1.86bn project, which should ease traffic between Runcorn and WIdnes.
After the unveiling and ribbon cutting, Meghan and the Queen will watch a performance by local school children called Bringing Communities Together.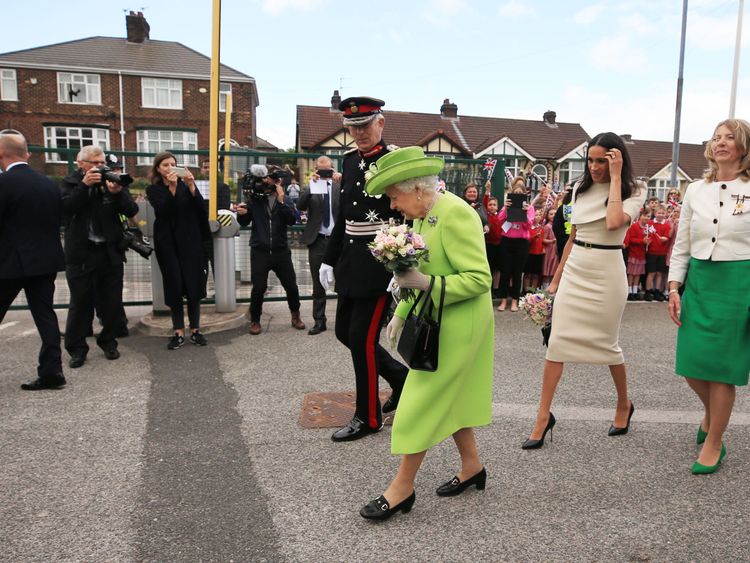 The pair will then go to Chester for further engagements.
More follows…