It is incredibly hard to put into words the emotion of the day.
The pain and suffering is still so obvious as I join bereaved relatives and survivors at the base of Grenfell Tower to remember the 72 people who died as a result of the fire one year ago.
Many audibly sob and shake as the choir sings Bridge over Troubled Water.
It has been a day the community has been dreading, an event very much on people's minds over the last few weeks, and the tension has been running high.
:: Grenfell Tower victims remembered one year on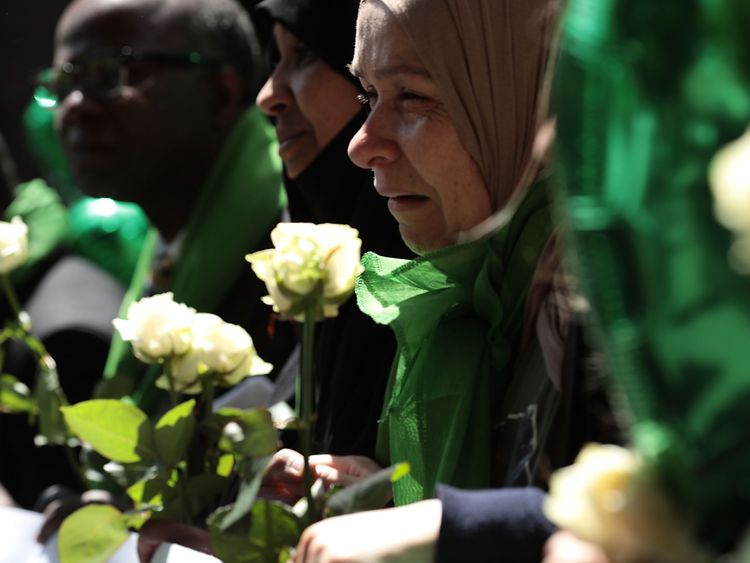 But rather than the chaos and fury of this time last year, the mood has been sombre and reflective.
This community, which I have come to know well, has yet again come together to support one another and to cope.
For many people, time has stood still.
Many of the images of that night have returned: the cameras, the flowers, the memorials.
:: The horror of filming the Grenfell Tower fire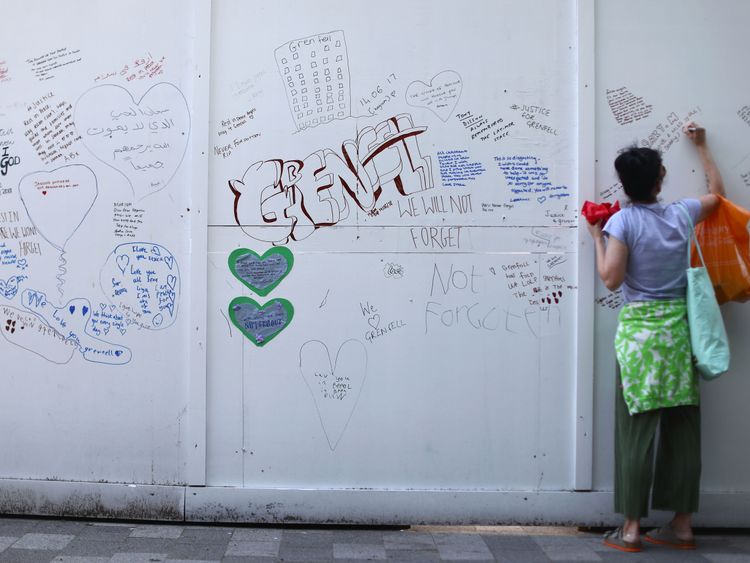 It is almost like we have returned to day one of the fire.
But this time the community is no longer in shock and panic, there's no adrenaline rush to mask the pain.
Instead, the enormity of what happened has sunk in.
As the names of individuals, and in some cases entire families, who lost their lives are read aloud to the silent crowd, it is very clear these are people that will never be forgotten.