Thousands of protesters produced signs to voice their opposition to Donald Trump's visit to the UK – but the US president may have struggled to understand some of the British phrases on display.
As well as flying a giant "Trump baby" balloon in London, demonstrators across the UK showed off their creative designs as Mr Trump enjoyed tea with the Queen.
Here, Sky News looks at 13 protesters who chose to show their disapproval of the president in a most British way.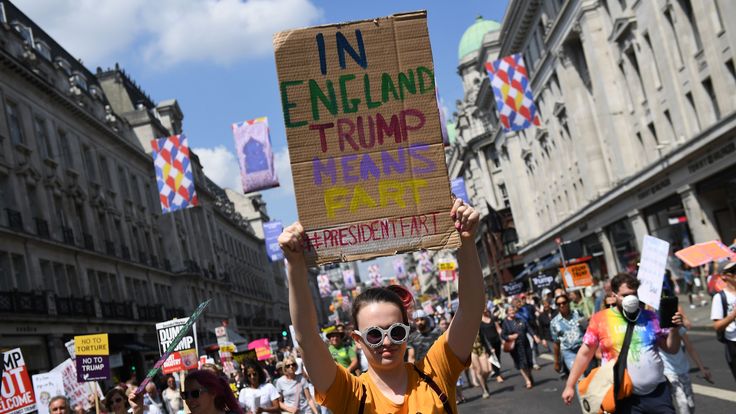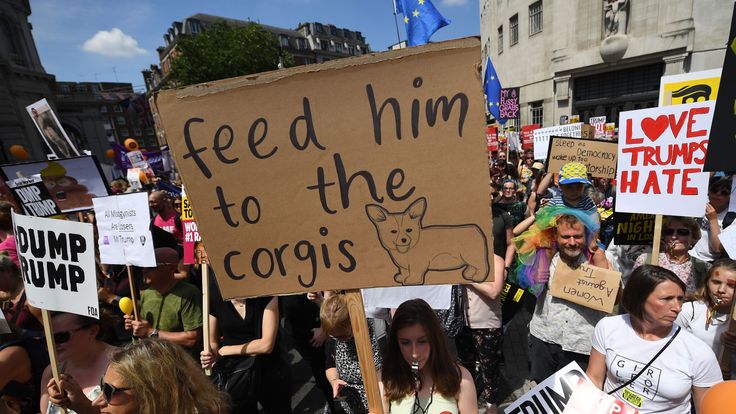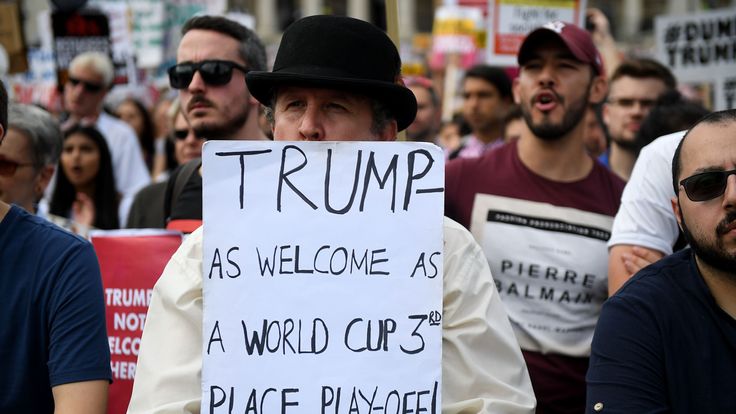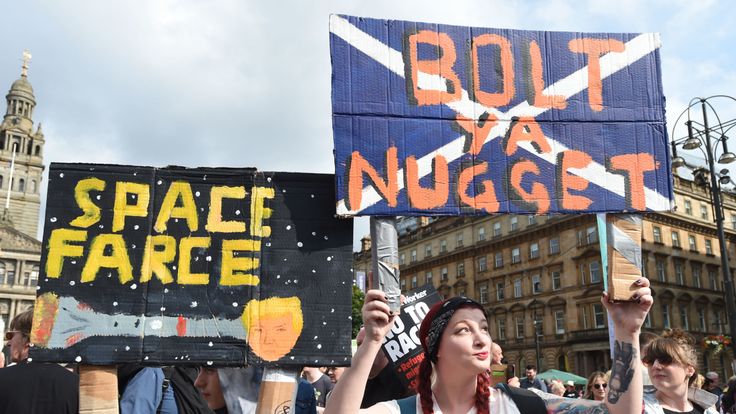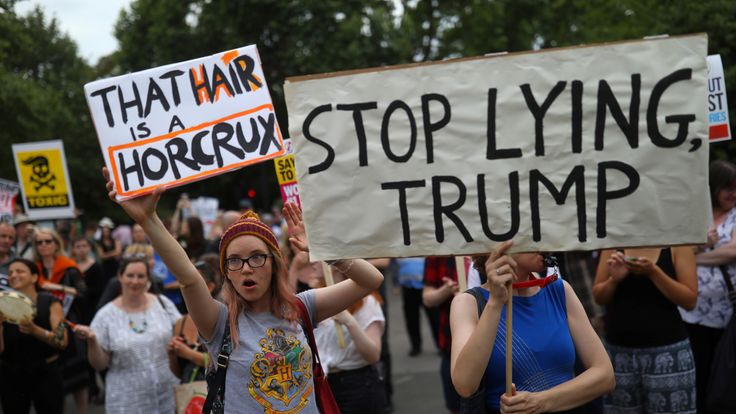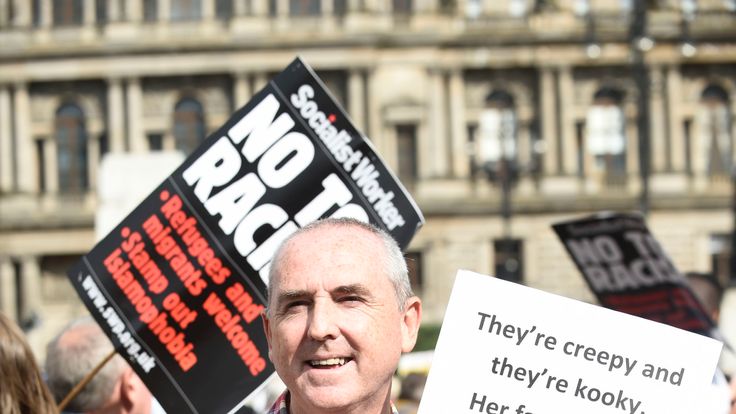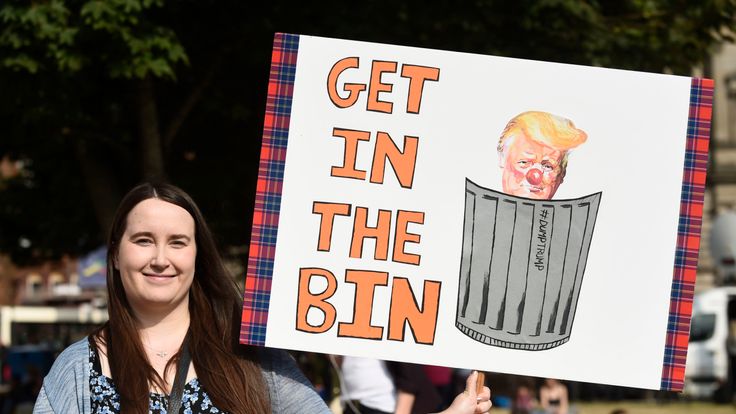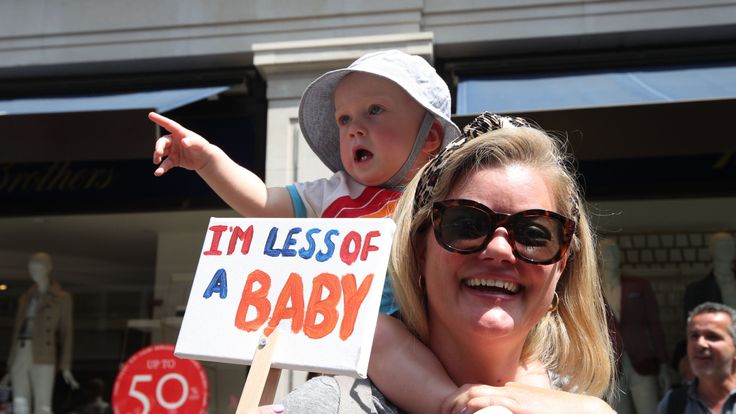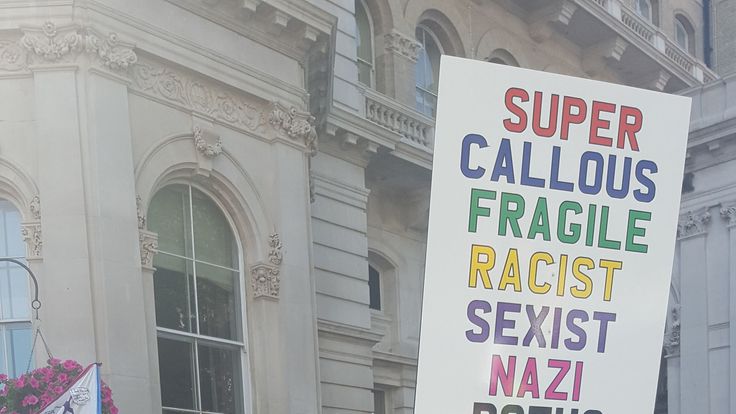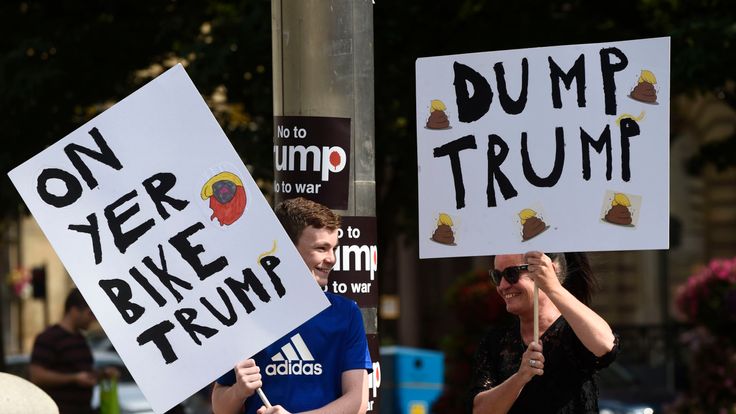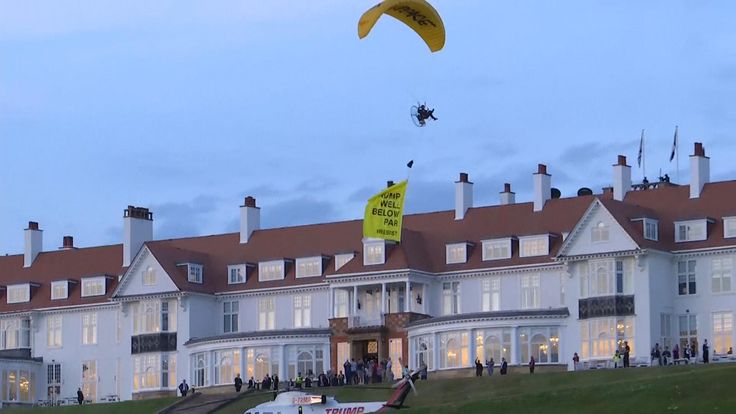 The infamous Doctor Who enemy had a different look on the streets of London during the protest against the US president.
After recent criticism of singer Morrissey's political views, this demonstrator claimed Mr Trump is "even worse".