Ben Stokes has been accused of lying to a jury over alleged homophobic abuse directed towards a gay couple on the night of his arrest outside a Bristol bar.
The England cricketer finished giving evidence on Friday after two days of cross-examination at his trial for affray, during which he was forced to deny accusations he acted as "an angry man" who had "lost control" during the incident last September.
His defence has been built around an assertion that he wanted to defend a gay couple who were receiving "homophobic abuse" from Ryan Hale and Ryan Ali – who Stokes allegedly knocked unconscious.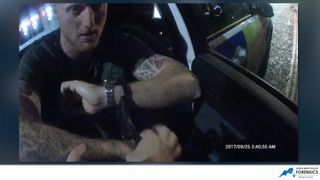 Stokes told the jury he stepped in after telling the men to stop, but that he had "significant memory blackout" about exactly what they had said to the couple.
All three men were charged with affray over what followed, but on Thursday judge Peter Blair directed the jury at Bristol Crown Court to find Mr Hale not guilty.
The lawyer for Ali – who suffered multiple eye injuries as a result of the incident on 25 September – told Stokes that he was refusing to "take responsibility" for his behaviour.
Anna Midgley said Stokes "hit Mr Ali when he was backing away and threatening no violence", but the Durham all-rounder claimed he was told to "f*** off or I'll bottle you".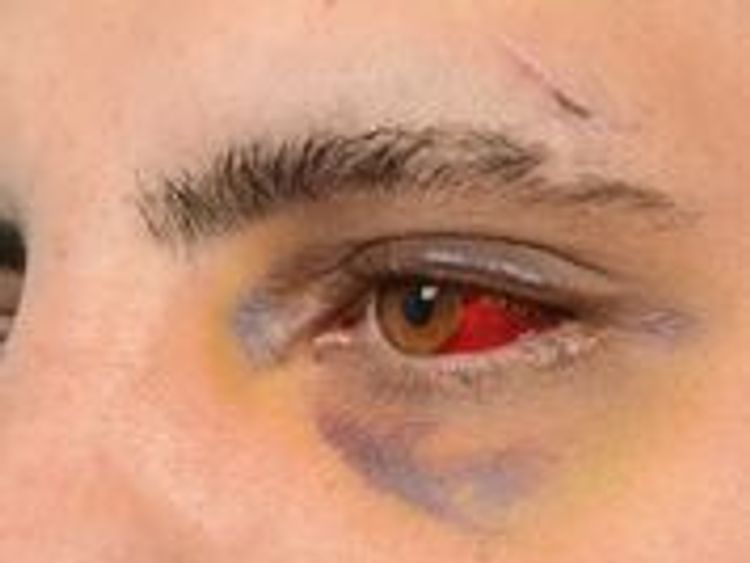 Stokes, 27, admitted throwing punches, which Ali told the court had left him with a head injury that had affected his memory of the night.
But Stokes insisted he was acting in self-defence and later denied suggestions from prosecutor Nicholas Corsellis that he had anger issues.
He also denied having been drunk at the time of the alleged scuffle, but told the jury he would have had at least 10 drinks on the night.
Among them would have been a bottle of beer after England's match against the West Indies, two or three pints with a meal at the team hotel, and five or six vodka and lemonades while out in Bristol.
He also recalls "potentially" having some Jagerbombs in the Mbargo nightclub.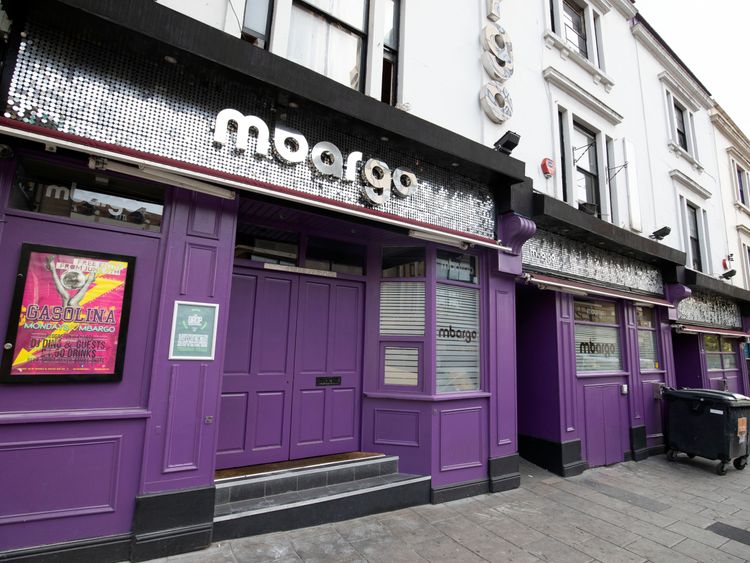 The court was shown multiple pieces of CCTV footage during the cross-examination of Stokes, with one clip appearing to show him flicking a cigarette at the gay couple, William O'Connor and Kai Berry.
Another showed him walking away from the nightclub, in which Stokes said he was "looking at the night's sky" and talking to God.
Mr Corsellis told him he was lying to the jury.
He said: "You are not telling the truth to this jury. You are lying to the jury about the cigarette. And about the mimicking and mocking (of Mr O'Connor and Mr Berry)."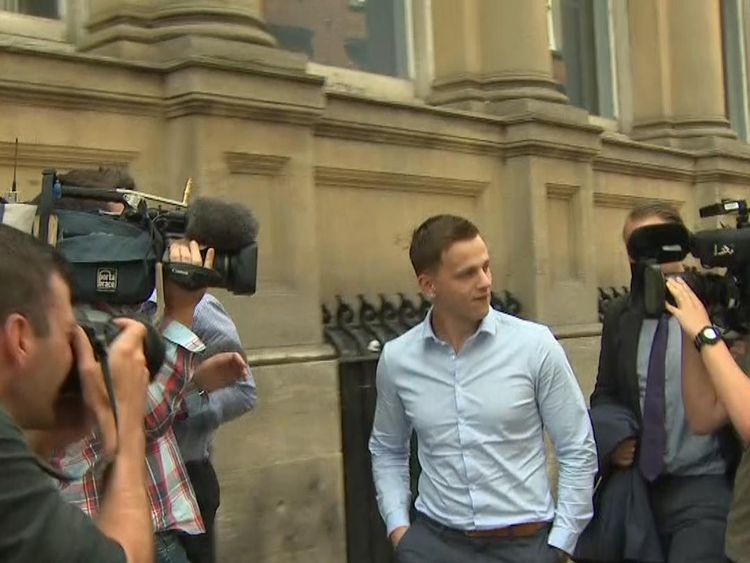 In another piece of CCTV, Stokes' England teammate Alex Hales could be heard shouting "stop" and "he's had enough" as the scrap developed.
Stokes denied he was "enraged" in the clip, and said he could not hear his colleague because "there was a lot of shouting at the time".
Mr Corsellis described him as "an angry man", who had "lost all control", and was "aggressive, demeaning and looking for a fight" – a claim again denied by Stokes.
In a written statement, his teammate Jake Ball backed Stokes memory of his demeanour on the night, insisting that he was in "good spirits", "chilled out", and "certainly not looking for trouble".
Stokes, of Stockton Road, Castle Eden, Durham, denies the charge of affray, as does Ali, of Forest Road, Bristol.
The trial continues.