A teenager has been jailed for life after murdering his stepmother with a samurai sword and an axe.
Rueben Brathwaite, 17, killed Fiona Scourfield at their farm in St Clears, Carmarthenshire, west Wales, after becoming "obsessed" with watching extreme violence on the internet.
He then tried to post photos of her body on a website, Swansea Crown Court heard.
Prosecutor Paul Hipkin said: "In the lead-up he accessed images of killings of some brutality on the internet via a website in the USA.
"The images demonstrated murder, death and mutilation."
Brathwaite had first considered killing Ms Scourfield, a dog rescuer, on the night of 5 March and carried out the attack after returning home from school the next day.
He collected an axe while feeding the farm animals and found the sword under his father's bed.
He lured Ms Scourfield, 54, outside by asking her to check on their cat, before hitting her on the head with the axe and striking her repeatedly as she lay on the ground.
Then he sliced and stabbed at her neck with the sword.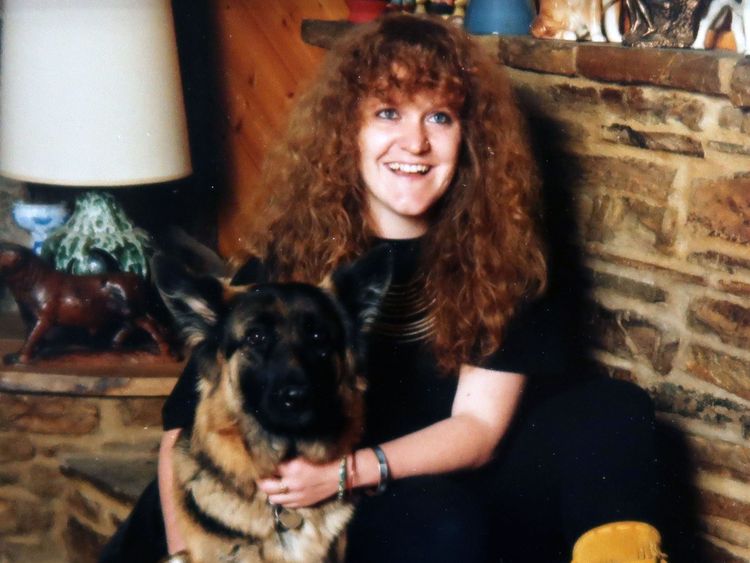 When he called 999, he told the operator he had "just killed someone" and named his stepmother.
"I know she's dead," he added. "Her pulse has stopped, there's no signs of life.
"I hit her so many times in the head, about eight to nine times with the axe."
When the operator asked him why he had killed his stepmother, he said: "I'm just fed up with my life.
"I wanted to commit suicide but I couldn't. So I thought if I killed someone else it would get me out."
He later told police: "She takes good care of me. I'm sure she loves me and my father.
"I just wanted her dead so I could have a life."
Paul Hobson, defending, said: "He realises what his approach to viewing that material must have had on his thinking.
"After time, a natural revulsion to pain and crime became deadened to him."
Judge Simon Picken said: "The savagery of the attack on this defenceless woman makes this case all the worse."
The judge sentenced Brathwaite to a minimum of 15 years in jail and ruled that he could be identified, despite his age.