South Yorkshire Police say the vehicle was linked to a crime but have not confirmed reports that officers were chasing it.
21:54, UK,
Friday
14
September
2018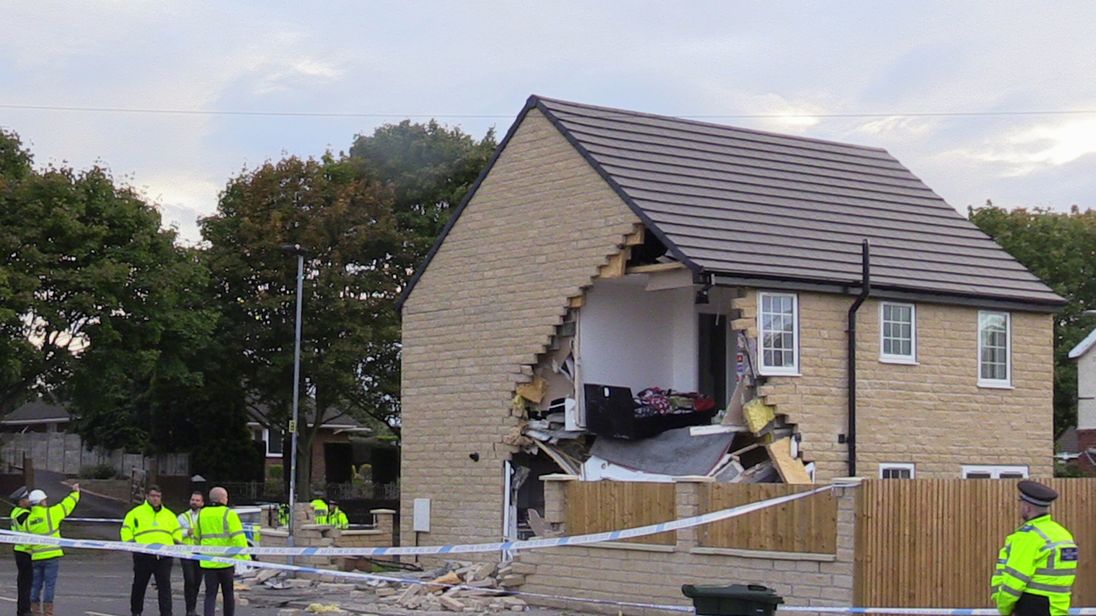 A woman has died after a lorry that had been "involved in a crime" crashed into the side of a house.
Police said four men were arrested after the white truck crashed into a property in Barnsley, South Yorkshire.
The woman who died was a pedestrian on Park View in Brierley.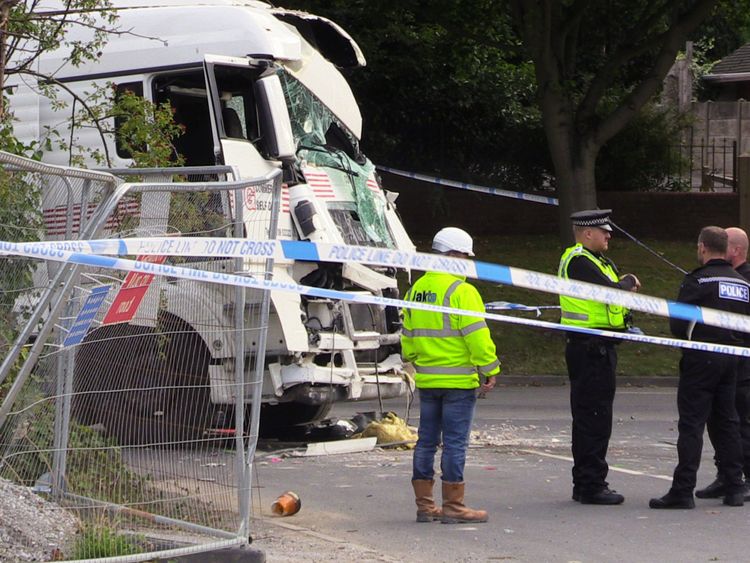 South Yorkshire Police said the vehicle had been involved in a crime.
However, officers have not confirmed reports from residents that the truck had been followed by police before the incident.
A police spokeswoman said officers were called to the scene of the collision at about 1.40pm.
A large area remained cordoned off around the newly built house, which has suffered severe damage at the back, with beds and other household items hanging precariously.