Chancellor Philip Hammond will launch a Tory fightback on business and the economy with promises to boost apprenticeships and provide more help to small businesses.
Four weeks before his next budget on 29 October, the chancellor will pledge to work with business to tackle low wages, job insecurity and spiralling house prices.
It comes as Mr Hammond launched a scathing attack on Boris Johnson who used an interview in the Sunday Times to describe Theresa May's Brexit policy as "deranged" and "preposterous".
Asked by the Daily Mail whether Mr Johnson could become PM, Mr Hammond said "I don't expect it to happen" and suggested the Brexiteer could not do "grown-up politics".
He went on to attack Mr Johnson for having "no grasp of detail" on complex subjects like Brexit, suggesting his greatest achievement to date had been introducing the "Boris Bike" scheme while London mayor.
In his speech at his party's conference in Birmingham later, Mr Hammond will say the Conservatives need to convince voters the Tories' vision will make them better off than under the Labour Party.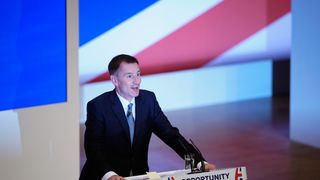 The Tories' fightback on the economy will also include Brexit Secretary Dominic Raab claiming his approach will be pragmatic and that the final Brexit deal will be good for the whole country.
The speeches on business by senior cabinet ministers will be seen not just as an attack on Labour economic policies but also anti-business comments – and claiming Mrs May's Chequers plan is "deranged" – by Boris Johnson.
On the opening day of the conference, former trade minister Lord Digby Jones told activists in a barnstorming speech: "It showed him up to be the irrelevant and offensive person he really is."
In his speech on day two, Mr Hammond will announce a £125m funding package which will include expanding the range of apprenticeship courses and increasing the number of people who can access STEM subjects, transport and healthcare.
"Too many people have experienced years of slow wage growth, felt less secure in their jobs and seen the housing market spiral beyond their reach," the chancellor will say.
"And as they look around them, they feel a growing concern that they are falling behind.
"So the challenge is to ensure that 21st century capitalism delivers for them; to convince them that our vision of Britain's future can meet their aspirations and that our plan, unlike Labour's, will actually deliver a better tomorrow for them and their families."
He will add: "Economic freedom goes hand in hand with political freedom and above all, the belief in the power of enterprise as the route to unleash talent and to improve lives.
"That's why we back business, as the cornerstone of a successful economy; as a force for good in our society; and as an essential expression of our values."
In his speech, Mr Raab will say: "My approach to Brexit is pragmatic, not dogmatic.
"Our proposals would deliver a historic agreement that provides a roadmap out of the EU and a final deal that will be good for the whole country.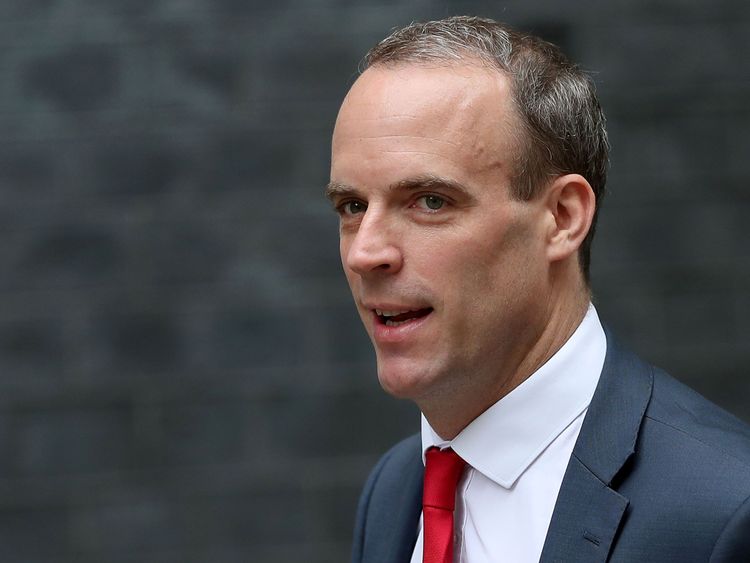 "A deal that delivers on the referendum, because that's our democratic duty. A deal that manages the risks of Brexit, because that's our responsibility.
"A deal that grasps the opportunities of Brexit, because we're at our best when we're optimistic about the future. And a deal that protects our precious union, because we are the Conservative and Unionist Party.
"But our willingness to compromise is not without limits. We are leaving the European Union in fact, not just in name.
"If we can't obtain a deal that secures that objective… if an attempt is made to lock us in via the back door of the EEA and customs union… or if the only offer from the EU threatens the integrity of our union then we will be left with no choice but to leave without a deal."
Responding to the chancellor's speech, Stephen Martin, director general at the Institute of Directors (IoD), said: "The chancellor looks to be kicking off the conference with a business friendly tone and we hope this will continue throughout the week.
"It is no secret that at times business leaders have felt neglected over the past few months and we hope these announcements will mark a change in direction by recognising the contribution they make to our economy.
"IoD members have long called for change to the levy system and the introduction of greater flexibility over the use of funds will be celebrated, as will the promise of further engagement."
Responding to Mr Raab, Paul Blomfield MP, Labour's shadow Brexit minister, said: "Dominic Raab is in denial. His approach is dogmatic, not pragmatic.
"The Chequers proposals have been rejected by his own party and by the EU. Chequers cannot command support at Conservative conference, let alone in parliament or across the country."